Karina is known for her stylish and trendy fashion sense, often seen wearing bold and edgy outfits that complement her unique personality and image. She is also known for her ability to mix and match different styles and create her own unique look.
The interesting item we recently find is KARINA love to wear ULTIMEIK brand's racing jersey.
This is colorful and fancy in some ways, thus we like to use easy color in similar style.
https://www.ultimeik.com/product/ultimeik-x-duckdive-off-load-mesh-long-sleeve/82/category/47/display/1/
In Aespa's music videos and performances, Karina can be seen wearing a variety of outfits, ranging from sleek and futuristic to cute and playful. Some of her signature looks include oversized shirt and jersey.
Outside of her performances, Karina has also been spotted wearing more casual and comfortable outfits, such as oversized hoodies, baggy pants, and sneakers. She often incorporates popular streetwear brands into her wardrobe, such as ULITIMEIK, Nike, Off-White, and A Bathing Ape.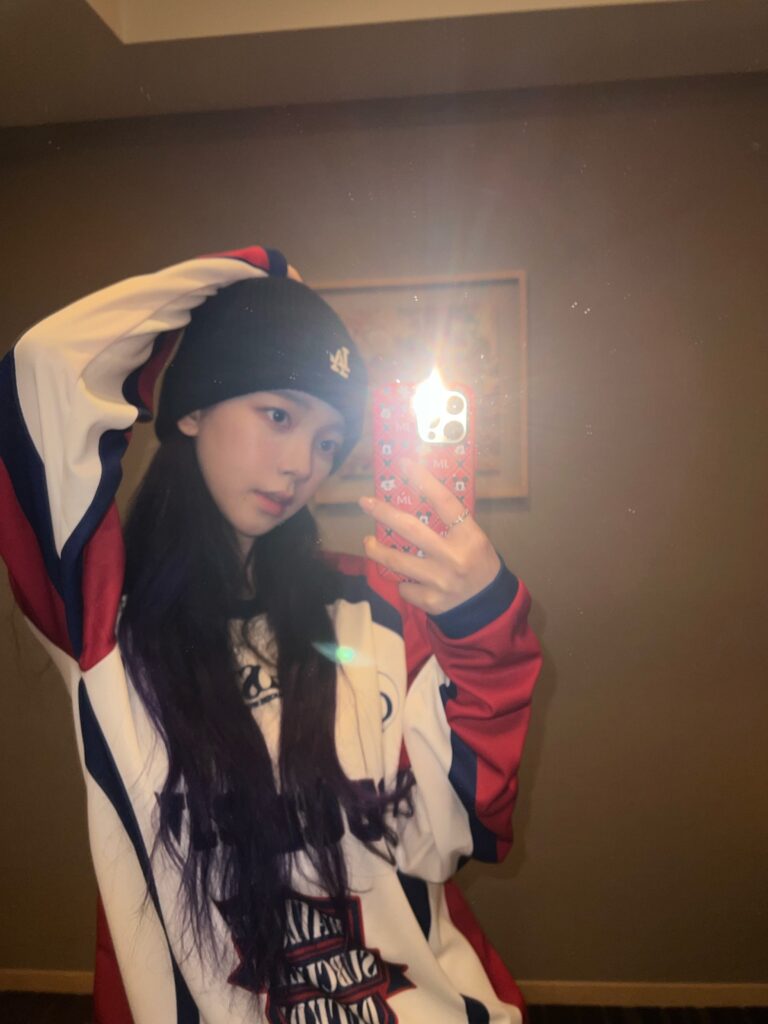 Overall, Karina's fashion sense is highly praised by fans and fashion critics alike, and she continues to set trends and inspire fans with her unique style.