Beautiful vintage-style camera lens bag from Builford, with waxed canvas and leather. A great bag for amateur and professional photographers alike, with adjustable padded walls inside and extra pocket space outside. 
Certainly, a plain-old nylon bag could do. Not that there's anything wrong with nylon, of course! It gets the job done. It's sturdy. Nothing to complain about, really.
But there's just some of us who need an aesthetic. Sometimes I think it's like the work itself stems from the gear you use. Nylon brings its modern, slick, synthetic aesthetic. But this waxed canvas and leather camera lens bag from Builford? Now that's an aesthetic.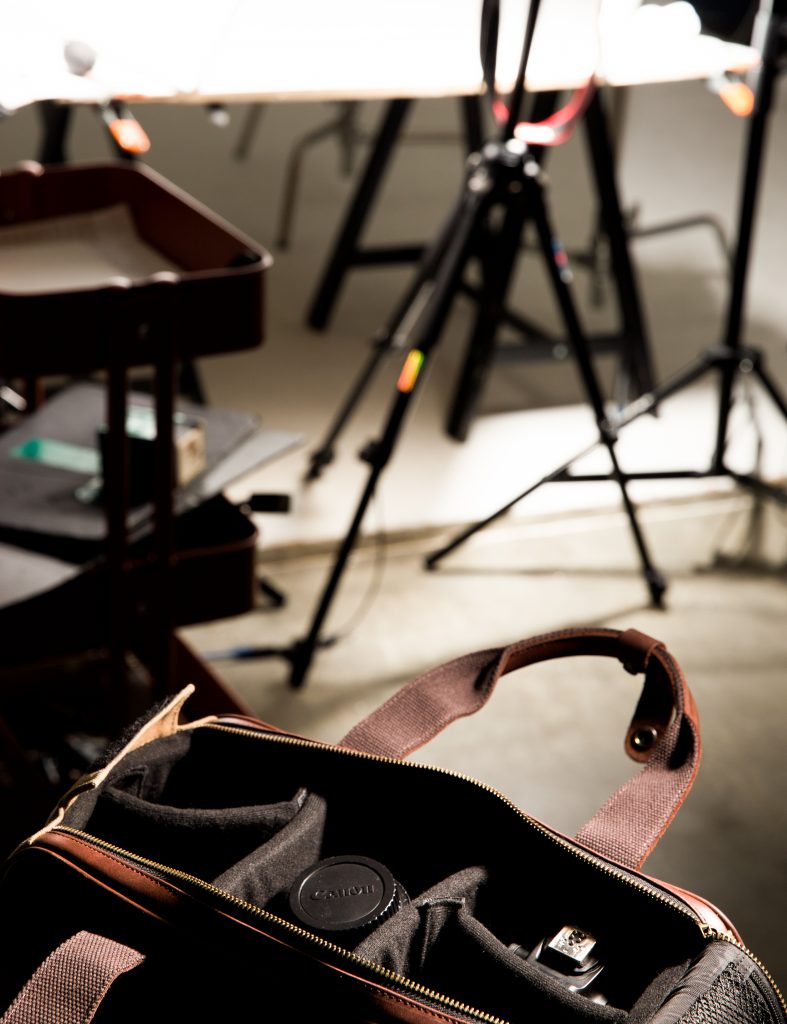 Vintage-Style Camera Lens Bag – for the Fashion and the Function
Don't get me wrong. I would never prioritize this Builford camera lens bag if it didn't have the meat to it. It holds up to four lenses, including a large 2470 lens. The inner padded walls are fully adjustable, it's waterproof, and has four large, covered pockets on the outside.
The double zippered top flap is easy to close, and it has both carrying handles and a shoulder strap. It even fits perfectly on the top of a suitcase when I'm traveling for a gig.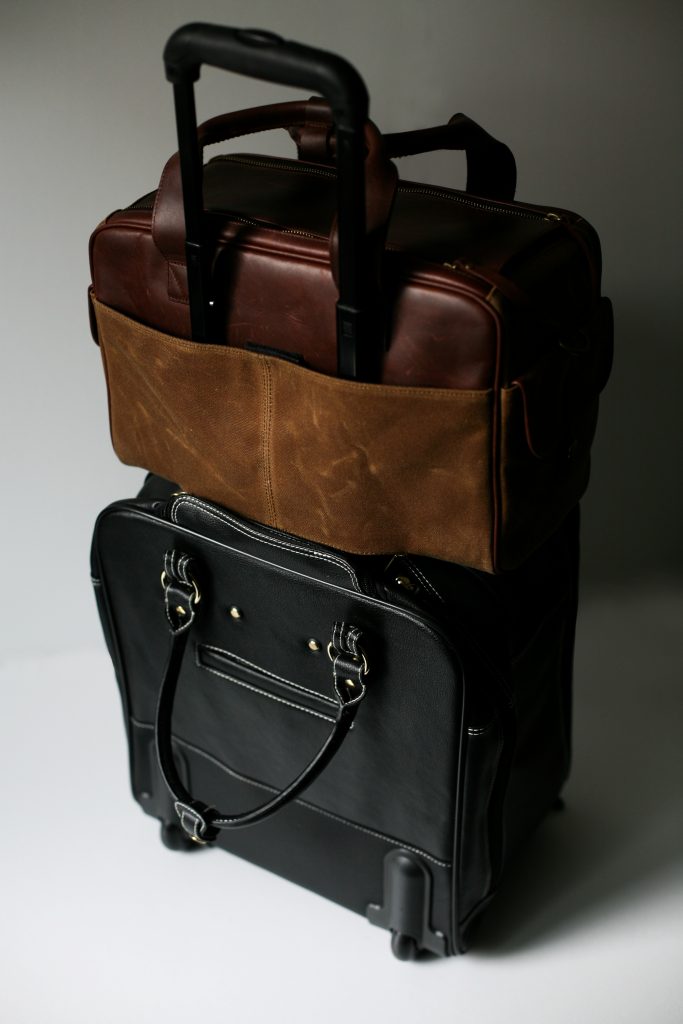 But it's also more than just its specs. This Builford bag – like many of the brands rucksacks and messenger bags – is beautiful. It has a gentle vintage flair, the tan waxed canvas blending perfectly with the lovely treated leather.
I love walking into gigs with this bag. It just commands its own attention and respect. I always get comments and compliments on it. People just love this bag. I feel like it brings a certain weight and gravity with it. It's not showing off – I wouldn't want my bag to be flashier than my photos – but it does add an extra dimension to the image I project as a photographer. 
I'd recommend this bag to any serious photographer. Get it at www.builford.com!
---