Vogatha's eco friendly leather alternative fashion bags proves that eco IS more beautiful! 
Die-hard leather fans have a hard time finding material that has similar texture and beauty as real leather bags. But many of those same people are starting to understand the real damage that leather production does to the environment.
At last, Vogatha has created a truly excellent eco friendly leather alternative. The fashion bags they've developed from this material are beautiful and sophisticated!
Introducing Vogatha's Eco Friendly Leather Alternative
Vogatha currently has three models with their synthetic leather: the Hera Backpack, the 3-Way Bag, and the Sophie Shoulder Bag.
The material is not "fake leather" – that brings to mind shiny vinyl and flaking, poorly-made pretend leather. It has an opaque matte finish and is soft to the touch. It's flexible, water-resistant, and easy to wash. 
Vogatha's eco friendly leather alternative also comes in a number of colors. Dyed leather can sometimes look very unnatural, but the colors here come across very well and natural. 
The Hera Backpack is a fantastic backpack for women. It's not oversize, but it's also plenty large enough for even the busiest days. It includes a laptop compartment and is surprisingly roomy inside. And not to mention, it's absolutely adorable!
The 3-Way Bag has a few well-placed snaps that can completely change the shape of the bag. And finally, the Sophie Shoulder Bag is a classic, minimal handbag that's perfect for both casual and formal looks!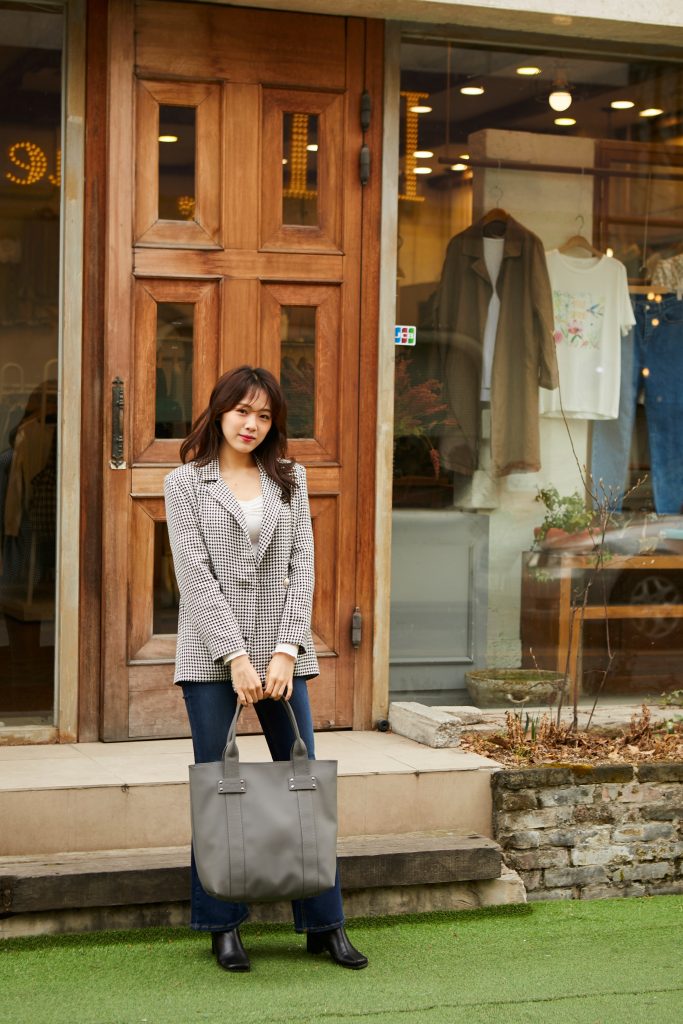 You can see from the pictures how lovely Vogatha's eco friendly leather alternative is. But the real delight comes from handling it. It feels great to the touch, and you know that it's fully animal-product free.
Eco friendly fashion that feels good, and looks good.
Find out more and order your own today at Vogatha's online store here: www.vogatha.com!
---