Blink and you'll miss it – a long hot summer is coming to an end, and the time for fall hiking backpacks is near. I personally was starting to think the summer would never end, and as much as sun is lovely, August was…tough.
With the heat and humidity just starting to hint at saying their goodbyes, I'm dreaming of the sharp cool fall air. Fall is my favorite season, and it's the best season to be outdoors.
And if I'm going to be outdoors, then certainly I'll have a Builford backpack with me. Sturdy, top quality waxed canvas backpacks that I can take to school and work on the days I'm not running from the world? 
Yes please.
The Fall Hiking Backpacks I'm Dreaming Of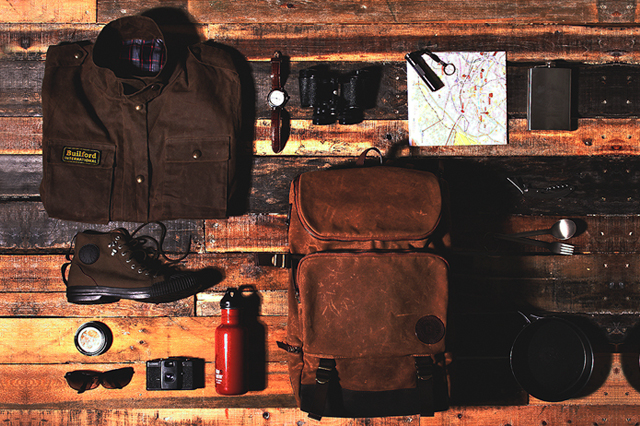 It is true that Builford has reimagined the rugged waxed canvas into beautiful fashion bags and backpacks. It is also true they've worked specially with the famous waxed canvas maker Martexin to find a lighter version of the material more suitable for fashion. 
But it doesn't mean that these fall hiking backpacks don't still carry the pride of the wild in them. And if I want to do some heavy duty camping, all I need to do is apply an extra coat of Martexin's wax and I'm good to go.
I won't be doing anything crazy, though. I'm not a big adventurer – I just love being outside in autumn. For this, there are no modifications necessary for my Builford backpacks. 
The summer isn't quite over, unfortunately. A few weeks of heat remain. My eyes are fixed, however, on the horizon, where the air is sharp and the leaves are a wild palette of fiery beauty. When the world slows down and everything is clearer and brighter.
My Builford backpacks are ready.
Are yours?
Order yours online today at www.builford.com! 
---