The JPNY 1112 model makes wonderful backpacks for high school students. They're fun enough to brighten up the tedium of school. And of course, they're the same strong, practical JPNY you know and love! 
Take The Party With You…on the straps of these backpacks for high school students!
Some rare teenagers actually truly enjoy high school. Most are just killing time, waiting for life to begin. If you are having a good time, chances are it's not because of the school itself. It's everything around and outside — friends, sports, parties.
It's also the time you can start really expressing yourself. Whether or not your school has a dress code, they can't police the backpacks! 
From behind, the JPNY 1112 looks pretty normal. But the straps are where all the fun happens — kind of like your high school life!
You can choose a number of different color combinations for the straps, between green, grey, red, and black. They all have the same graffiti scribble detail, adding a spark of fun to the color as well. 
Even if the days are boring, just waiting for school to be out and life to start, you always have a burst of color to hold you through.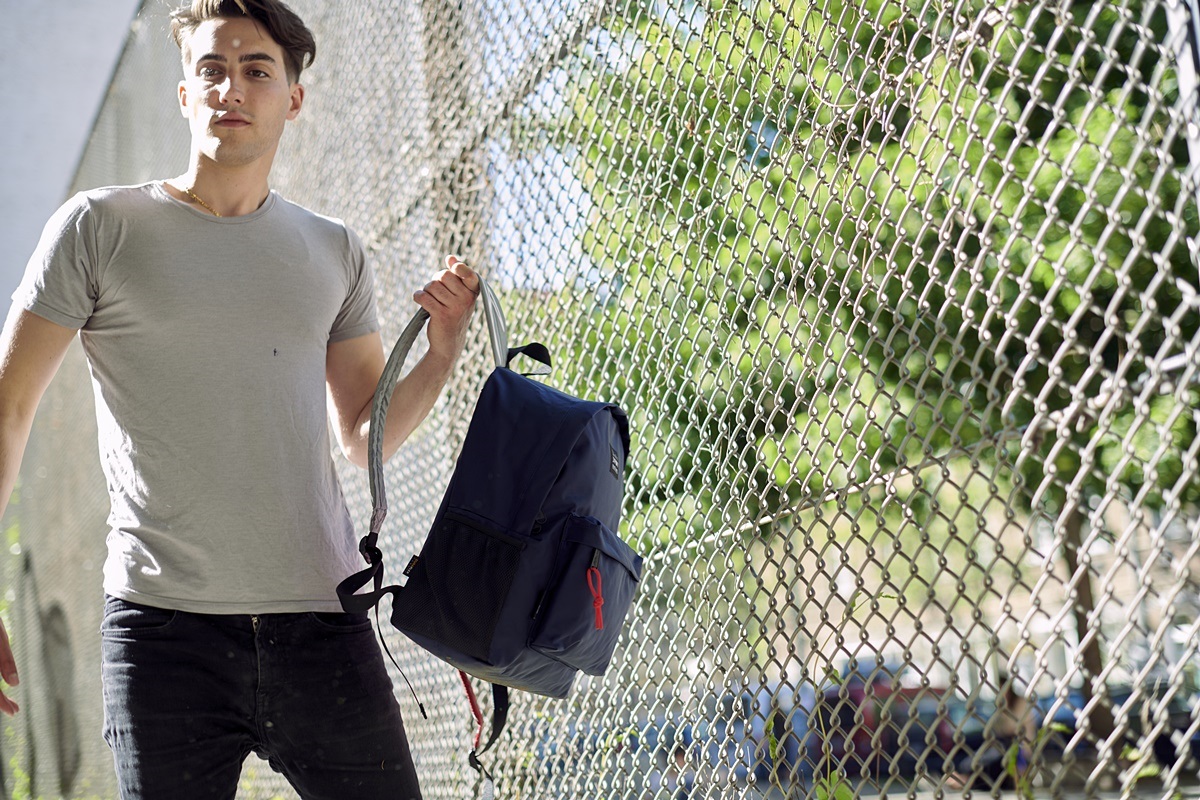 The Perfect Size – Not Too Big!
Do you really need backpacks for high school students that are big enough for your house? Whose idea was that, anyway?
Probably someone who thought you should spend your whole life studying!
The JPNY 1112 backpack is a normal-sized backpack. That is to say, it fits a normal amount of books. It can fit up to a 13″ laptop if need be.
It is not, in other words, the size of a house. Wearing it will not permanently damage your spine and posture. The front pocket is large enough for valuables, pens, and calculators, and the side mesh pockets will take care of anything leftover.
In the end, you have backpacks for high school students that don't take themselves too seriously. But they are also equipped to deal with serious studies when it comes down to it! 
Get shopping now to have your new bag ready for the spring semester! 
---