Pictured below is a Builford wax canvas backpack that was purchased a long time ago.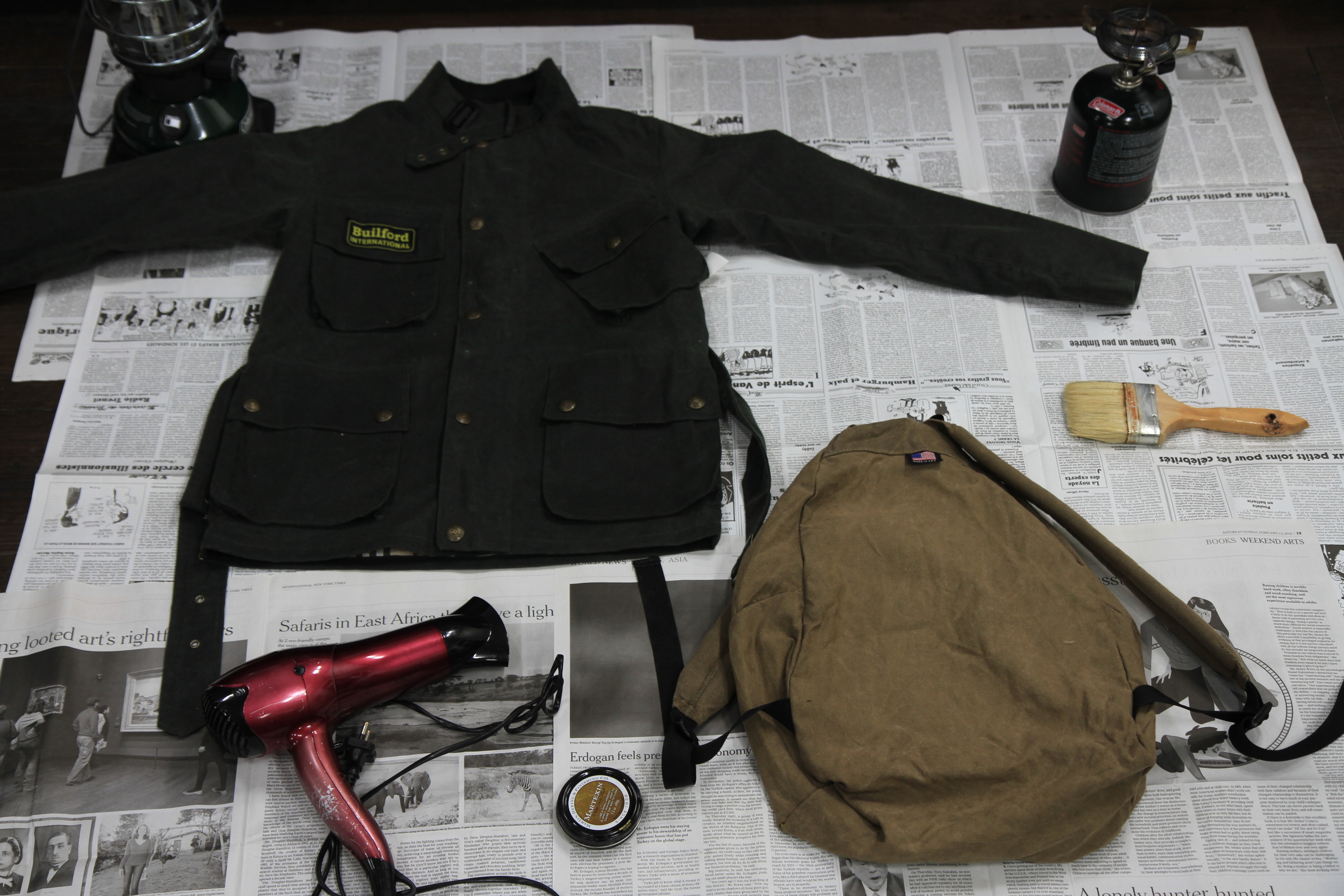 Builford products are incredibly durable. I've used this backpack heavily, but it's still mostly escaped the usual wear and tear.
However, due to long and heavy use, the wax has evaporated and it's not as waterproof as it used to be.  Long exposure to hot weather or daily use might cause this, but fortunately, there is no need to get a new backpack! There is a simple solution to re-wax the backpack.
The main advantage of a Builford bag is in its vintage flavor, which I think comes from the waxed canvas, which makes the bag totally waterproof.  Though, it must be said that these days, the waxed canvas has more appeal as a fashion element than the functionality of being waterproof!
One thing you'll notice about your Builford bag is that it's very comfortable to carry, and the more you use it, the more you'll appreciate the strength of the canvas. Additionally, the waxed finish gives the whole bag a very classical feel.
In case you are concerned that the wax may cause slippery or sticky discharge, don't worry! The backpack is made from only high-quality materials and waxing, so there is no discharge.
Still, every so often, you will need to care for your Builford to keep it beautiful and durable. Take a look at this picture of a brand-new backpack: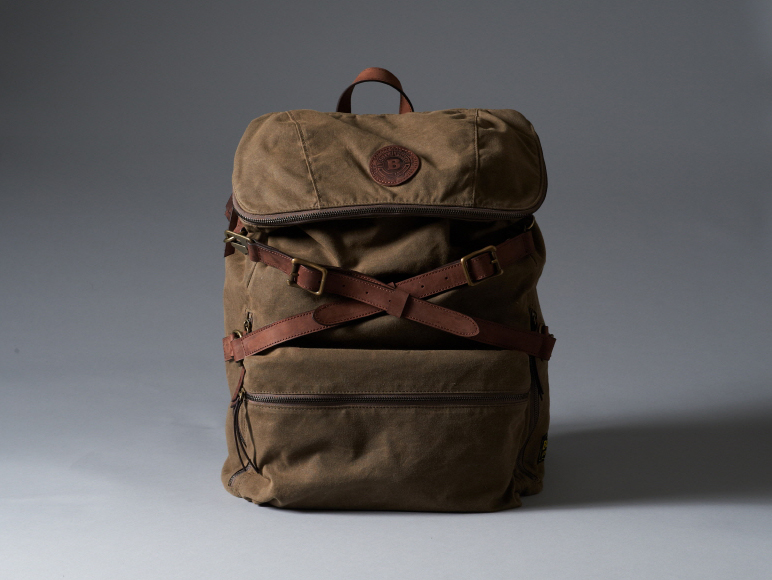 It looks pretty good, doesn't it?
The picture at the beginning of this post was of an old, uncared-for backpack.  It's been in the shower and in the rain as I wanted to see what would happen. When it dried, I found that its color had faded and the canvas feels a little stiff.
Here's another photo, showing the backpack looking a little faded. This is because the wax finish has evaporated a bit.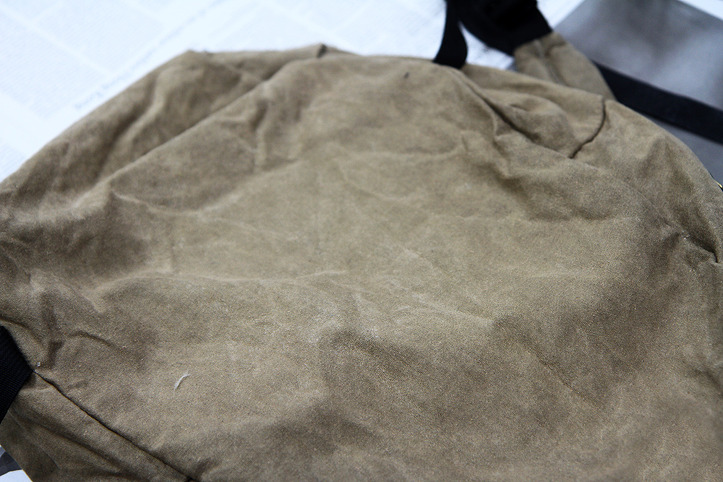 However, as you will see, it is very easy to restore the backpack to its original beauty and durability.
The process is very simple and only requires the use of the product pictured below: Martexin Original Wax refinishing compound.
The compound looks a bit like shoe polish and has a really lovely texture – I heard that some male costumers had trouble keeping it away from their girlfriends!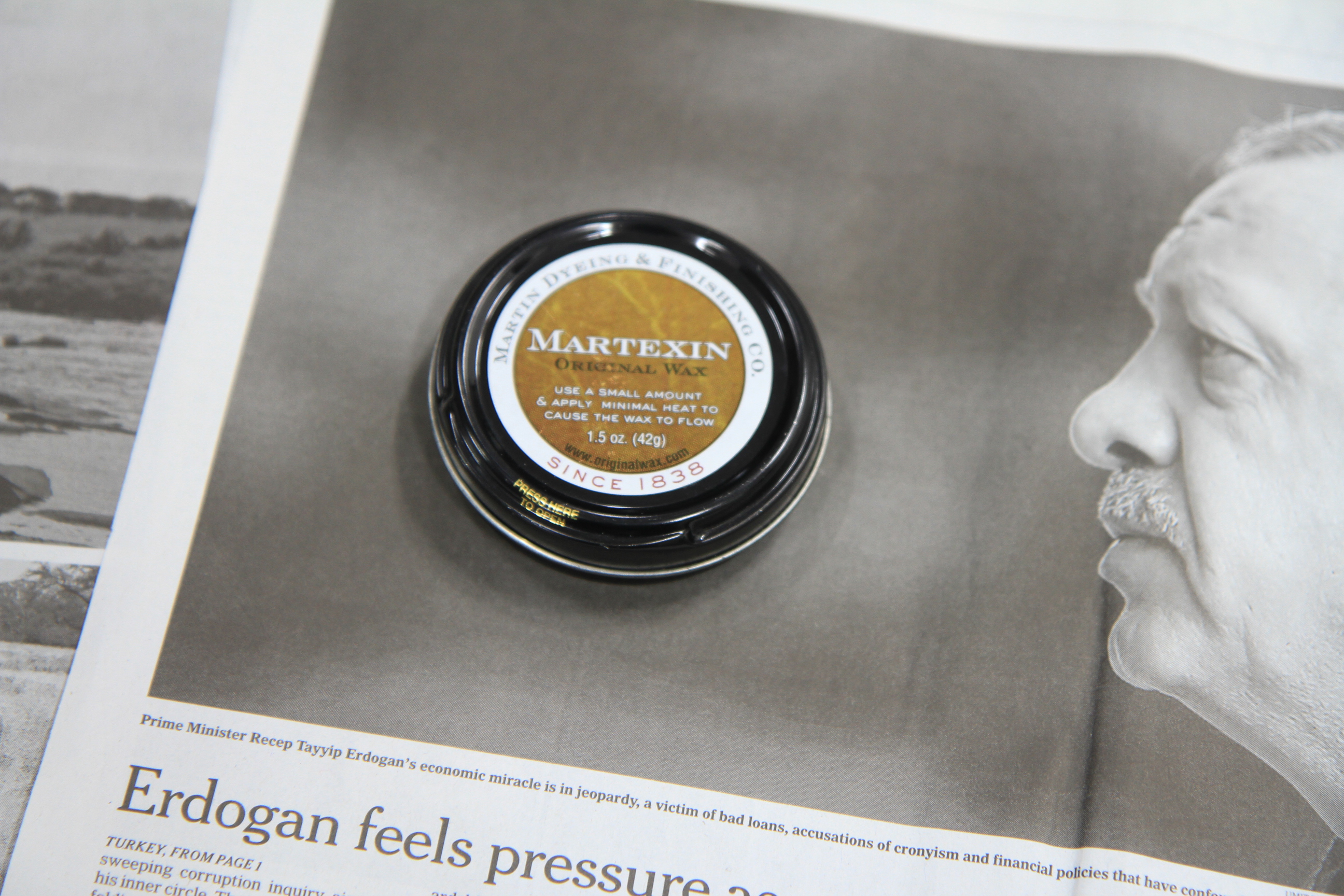 In order to complete the re-waxing process, you'll need the following:
One Builford bag or Jacket
Two cans of Martexin Original Wax refinishing compound
One 2″ paint brush
One hair dryer
One heating element (for melting the refinishing compound)
First of all, the wax should be melted (see the below photo). I'd recommend putting some newspaper or other covering under the heat and under the Builford product you are refinishing to avoid getting wax stains on your working surface.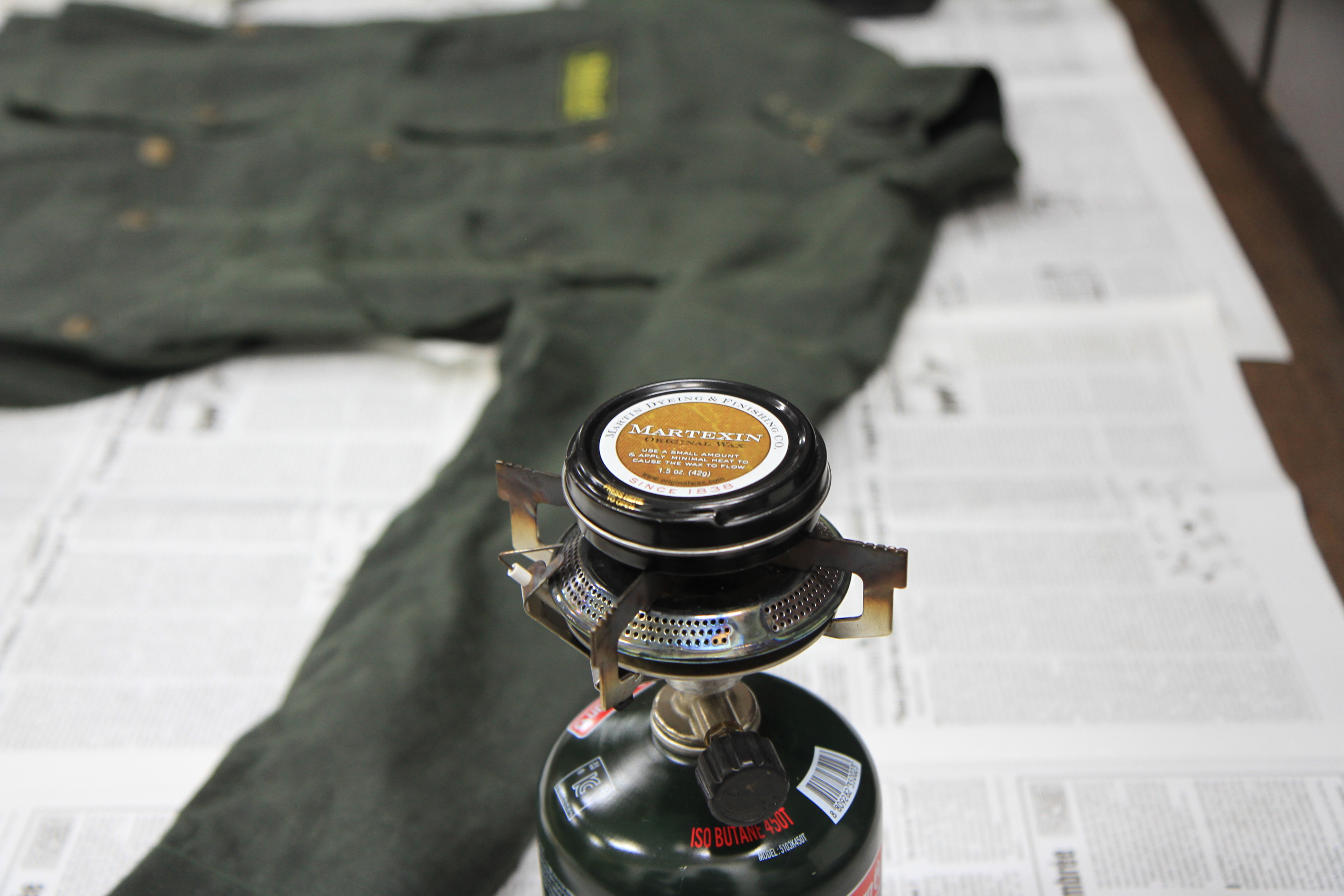 Using the paintbrush, gently spread a thin layer of the wax over the whole surface of the Builford bag or jacket, making sure to cover all the areas.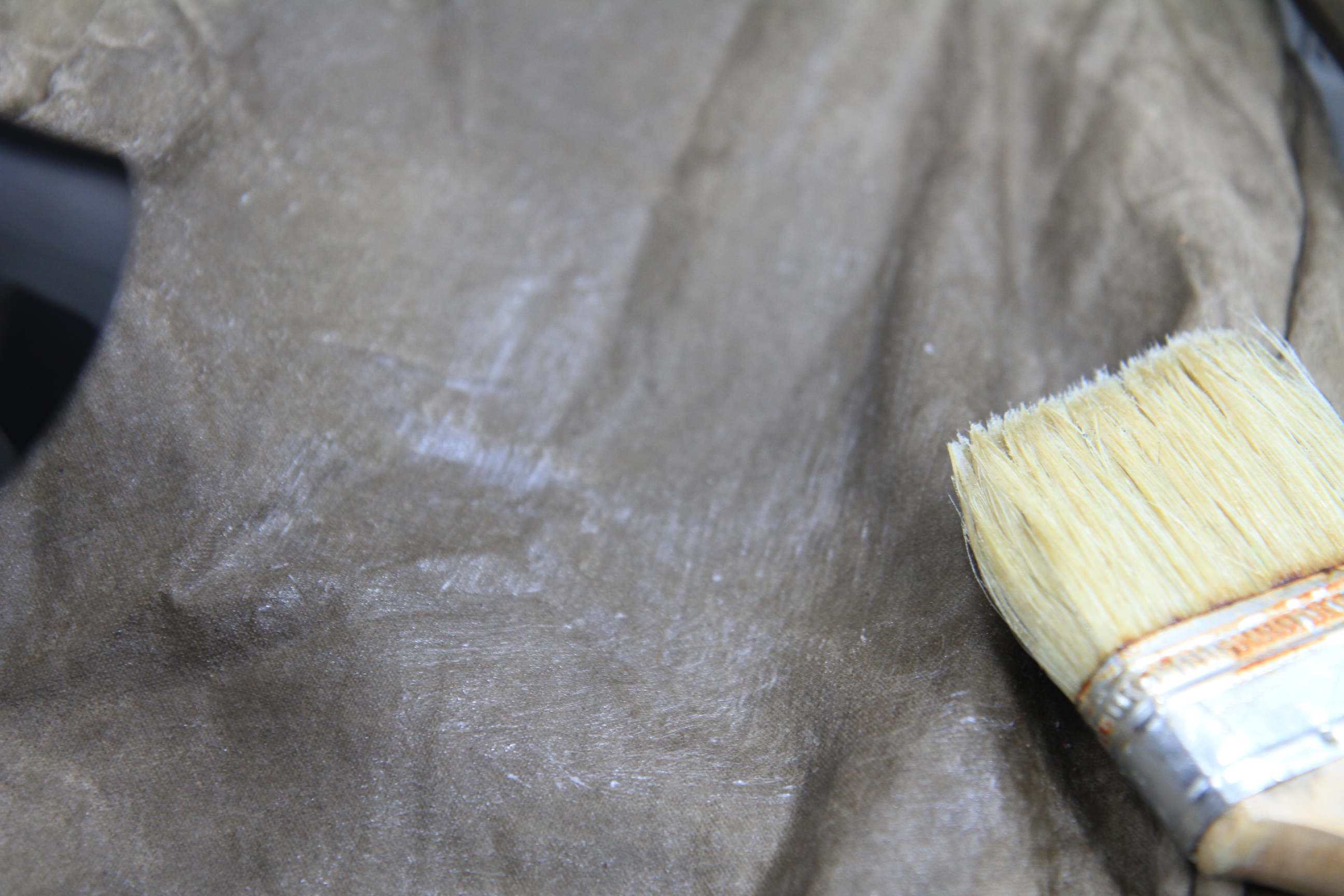 It took me only 40 minutes to apply the wax – though I was being very careful – and the result was really great. It wasn't that my backpack was as good-as-new, actually, it was better than new! It feels more vintage, more classical, and so charming!
That's why I'm such a fan of the Builford bags and products – durable, long-lasting, and they really only get better with time.