Builford brings the same vintage waxed canvas feel to this beautiful lens bag for photographers. 
A camera bag that is stylish and functional. Builford always creates accessories that are fashion items in their own right. But they never compromise the usability. From their hiking backpacks to handbags, each bag has its own luxury vintage feel.
This lens bag for photographers is no different. Most lens bags come in the most basic black, with no particular style. That's not necessarily a bad thing – after all, if it works! But some of us need our things to have a certain aesthetic feel as well. 
A Lens Bag for Photographers Ready for the Runway
Yes, this lens bag has a look that's ready for the spotlight. The blend of waxed canvas and leather with an elegant design makes this bag simply beautiful.
Beautiful, yes – but no less functional. Indeed, Builford's camera lens bag can hold up to four lenses, including a 2470 lens. It's also fully customizable! The inserts are all movable and removable, so you can recreate the interior specially for each gig. The pockets on the exterior give you extra space to work with as well.
One of the defining features of Builford bags is their detail work. Likewise, this lens bag for photographer includes a number of thoughtful and lovely details. For example, the top flap closes with a double parallel zipper.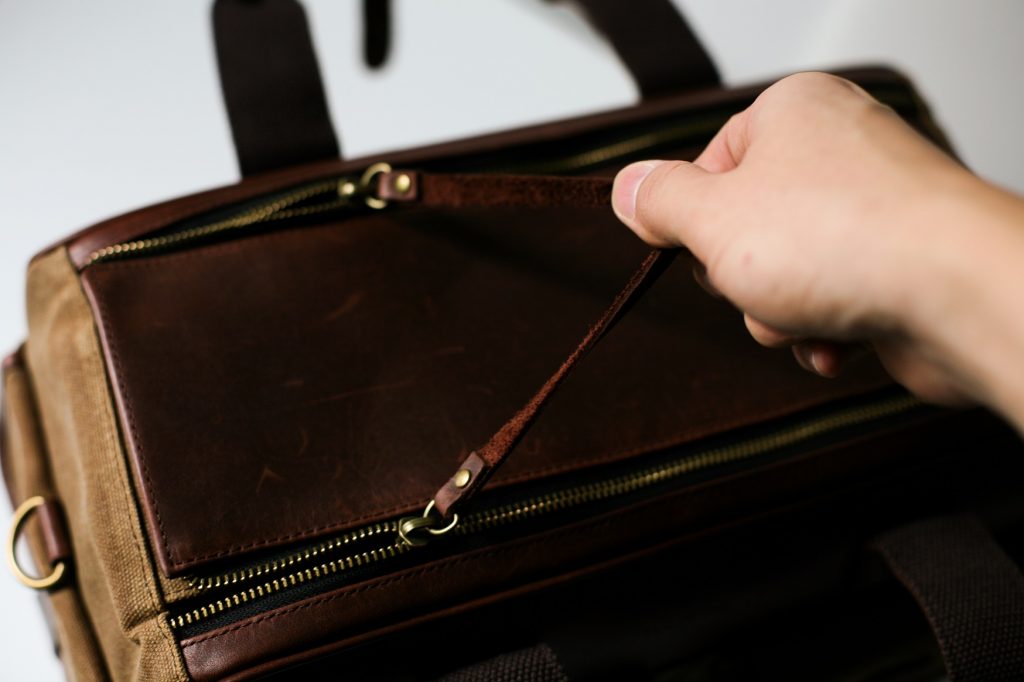 This ensures the contents aren't disturbed, keeps the zipper from tearing, and makes closing and opening the bag super easy.
From the magnetic snaps on the pockets to the metal feet on the bottom to keep the bag dry, there are a number of little extras you may never see, but you will appreciate! 
Purchase your own Builford lens bag for photographers and browse the other beautiful vintage bags at www.builford.com!
---
---