The Miss Korea competition in 2018 got a surprise guest star. The final contestants all received a Drilleys eco shopping bag! 
Miss Korea will be in the spotlight this year as South Korea will host the 2019 Miss Universe competition! No doubt the country's representative, Soo Min Kim will be under a lot of pressure to give a good showing.
Ms. Kim received both positive and negative comments after winning the pageant. However, certainly the country will get behind her for the upcoming competition!
Drilleys Makes An Appearance at Miss Korea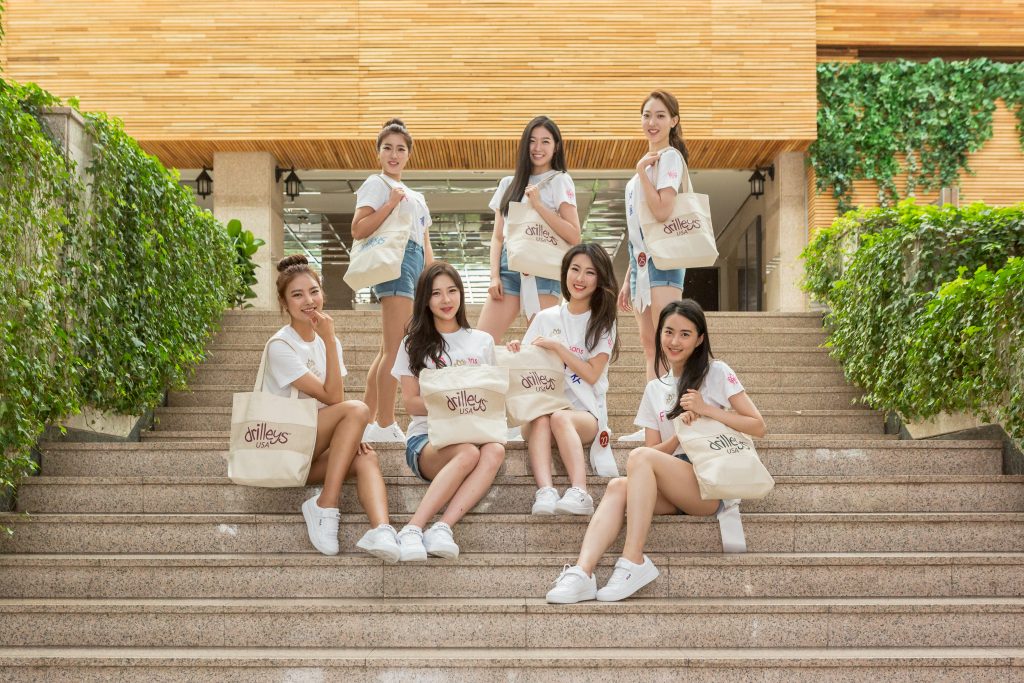 Near the end of 2018's competition, the final eight received a special gift. Each got their own Drilley's Earth Eco Bag! 
These heavy duty eco canvas totes look lovely with all of the women in the competition. They'll certainly be able to use them! Beauty pageants require constant shopping and preparation.
Their guest appearance also proves that Drilley's eco bags are definitely fashionable enough to stand at the highest level. Miss Universe competitions in any country are no joke. It's high fashion and class, and you can't be off your game any moment.
There aren't many eco bags that could take on that challenge!
Drilley's bags, however, look lovely and simple with their cream canvas. The thicker version Drilley's uses helps the bags keep their shape and their clean appearance. The organic cotton in the middle adds an interesting note to the design, and the colorful logo brings a touch of fun and lightness. 
Perhaps we'll see Miss Korea carrying her Drilley's bag in the next pageant! Even if it's not in the spotlight, she might just have it backstage, full of her makeup and extra valuables.
Get your own Drilley's bag just like the ones on the pageant! Head over to the official website and order yours today! 
There are many Drilley's copies out there. Make sure you get an authentic bag! 
---