Since its origin, the heart of JPNY backpacks was the 1000D Cordura Plus Nylon. But this year, the brand has moved away from that material, into the world of Duraplex and ballistic nylon. 
What's that all about, and what does it mean?
This Carryology article nicely explains the technical differences between Cordura and Ballistic. But really, we don't have to get so technical.
At the very end, the article mentions that the main difference is the aesthetic. Cordura nylon comes across very casual, while ballistic nylon is more suited to the professional world. 
JPNY has already established itself as a staple in the student backpack universe. Since the beginning, the Big Apple and Manhattan backpacks in the Heritage Collection are top choice for high school and college students.
But JPNY is always experimenting and developing. The designer, John Peters, has been at the forefront of backpack innovation and he's not about to stop now. If there's something to improve, he's after it.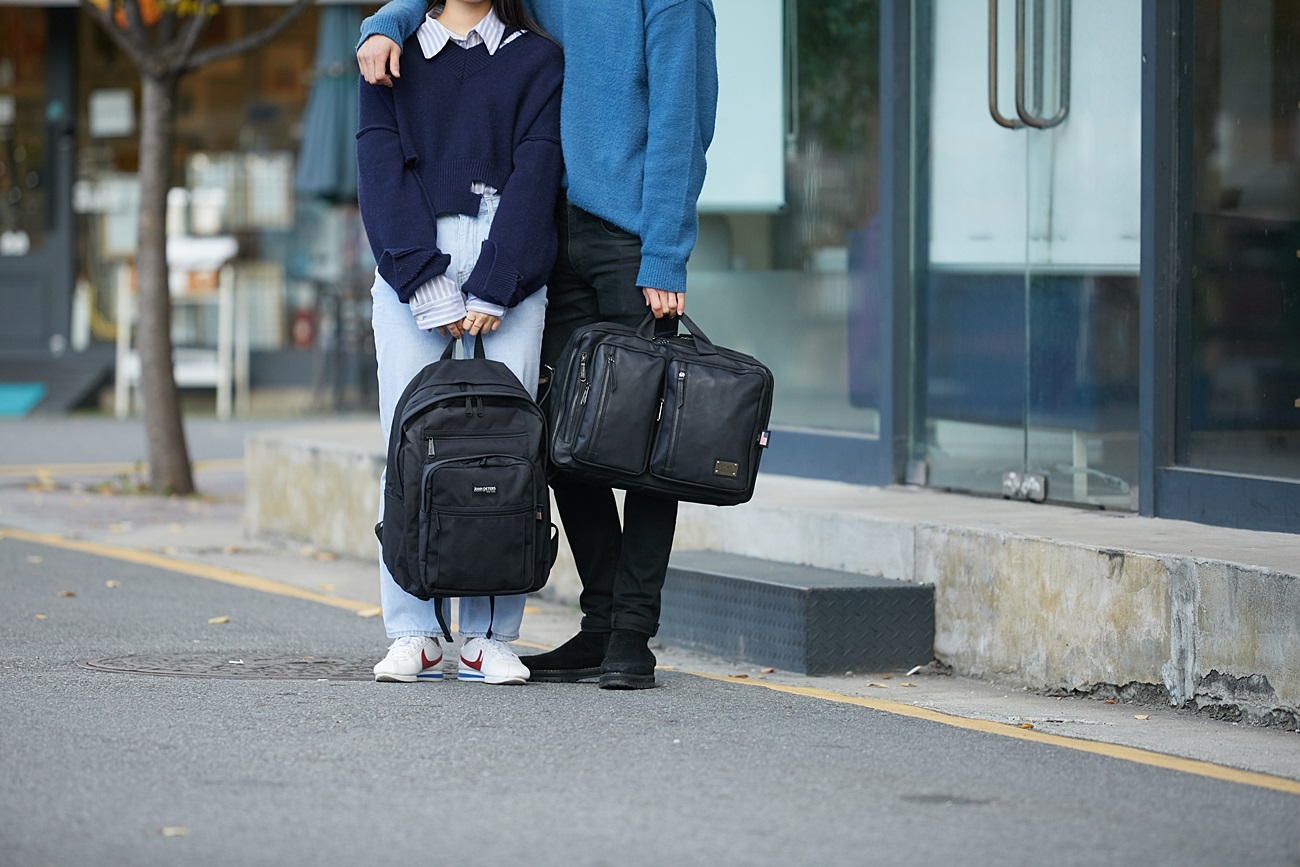 That's why the move to ballistic nylon makes sense. It's not a new fabric – the Carryology article points to its origin during the Vietnam War in the 1960s. But it's only recently become a top choice for backpacks.
Peters and JPNY also wanted to explore a new part of the market beyond just students. The standard sleek black of ballistic nylon, paired with signature JPNY original designs, is perfect for professionals and office settings. 
So is JPNY forgetting the student backpacks and Cordura forever? Time will tell, though the Heritage Collection will no doubt continue to be a bestseller. And in the meantime, if you miss the old designs, don't worry! The brand brought out a special edition of the favorite Big Apple Backpack – in ballistic nylon!
At the end of the day, it's not really about how strong the bag is. As Carryology notes, neither fabric will tear in daily use. It's about reimagining the possibilities, trying a new aesthetic, and experimenting. All of these are very JPNY things to do! 
---