From Builford: waxed canvas padded camera bag with adjustable inserts.
The Builford camera bag is a super sturdy and stylish bag which can accommodate the camera and multiple lenses, including a 2470 long lens. It has padding on the sides and the inserts, as well as a stiff structure to protect your gear.
The waxed canvas is naturally waterproof for even more protection. Builford even infuses the leather with oil in a special process to ensure that it is also waterproof. Even after years of use, the leather won't dry out or crack!
With this padded camera bag in hand, amateur and professional photographers alike will be ready for anything.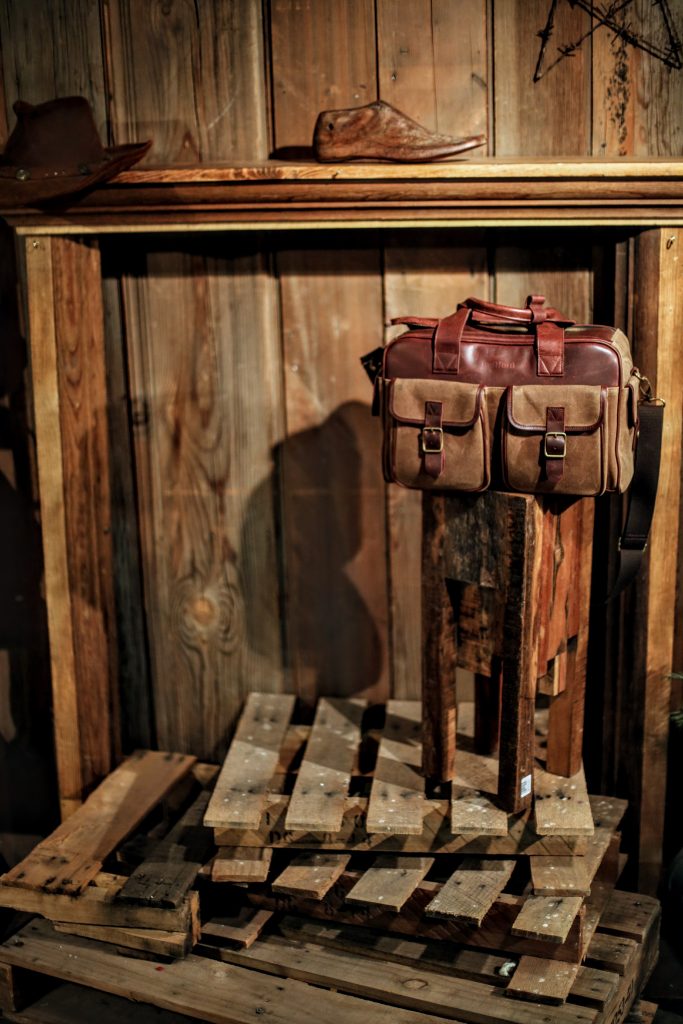 Chasing the Colors: Traveling with the Builford Padded Camera Bag
Whether you are chasing down the most spectacular autumn views or traveling normally, the Builford camera bag is a great option to pack your gear.
The extra padding and structure protects your gear. No more heart attacks as the flight attendants try to shove in just one more backpack!
Large outside pockets with flaps and snaps carry extra cards and batteries without worrying they'll slip out.
Most waxed canvas lens bags are primarily soft pouches. This padded camera bag is a great middle ground between hard cases and soft pouches. It has the style of the waxed canvas but the security of a harder case.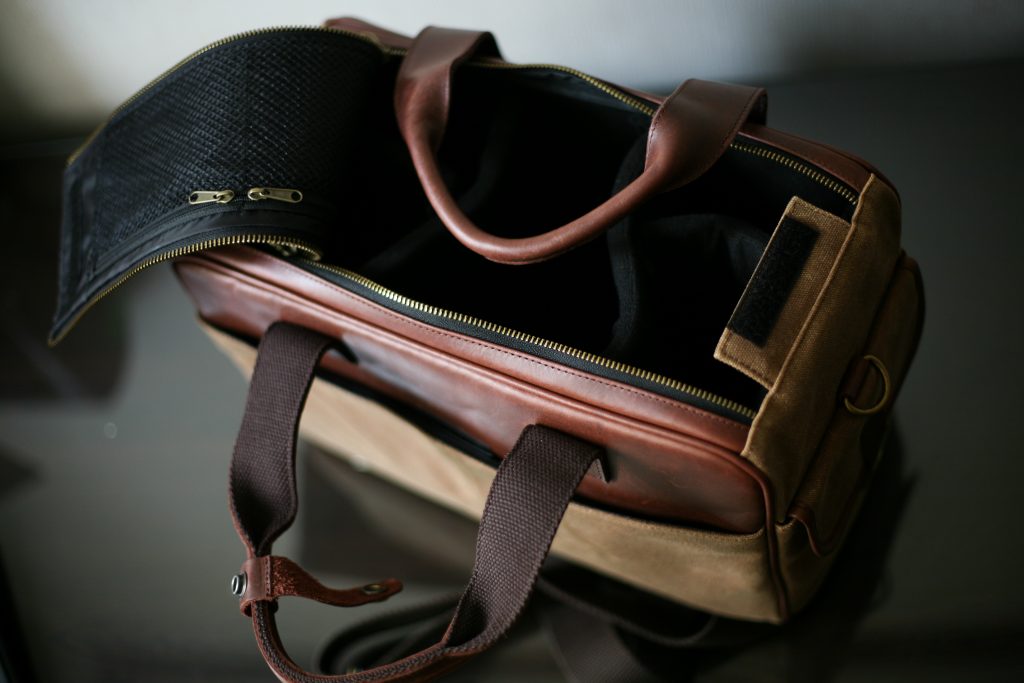 For ease of travel, the camera bag has a special fabric sleeve that allows it to sit securely on top of a suitcase. You can easily roll it along without worrying that it will slip off and fall.
The Builford camera bag is a stylish bag, with the waxed canvas and leather. But it's also very secure and very convenient, offering an all-in-one solution for carrying your gear. 
The perfect click is waiting for you. Order your camera and lens bag today from www.builford.com.
---