The picture above is what everyone likes to show off. Look, the travel backpack got you here, at the best view, the most beautiful place!
But what about all the moments where we don't have pictures? Not the ones where you sweat and labor, the ones that might make it into inspirational making of videos. Not the ones when you're just beginning, excited and full of energy and hope.
I'm talking about the moments that are nothing. That are daily, that drudge. The moments of gnats and emptiness, the long waits and setbacks. The moments that you forget, but that make up the majority of the journey.
Is your travel backpack there at those moments? And does it help make those dull moments memorable as well? 
Builford is, and does.
A Travel Backpack for Every Moment, Not Just "The" Moment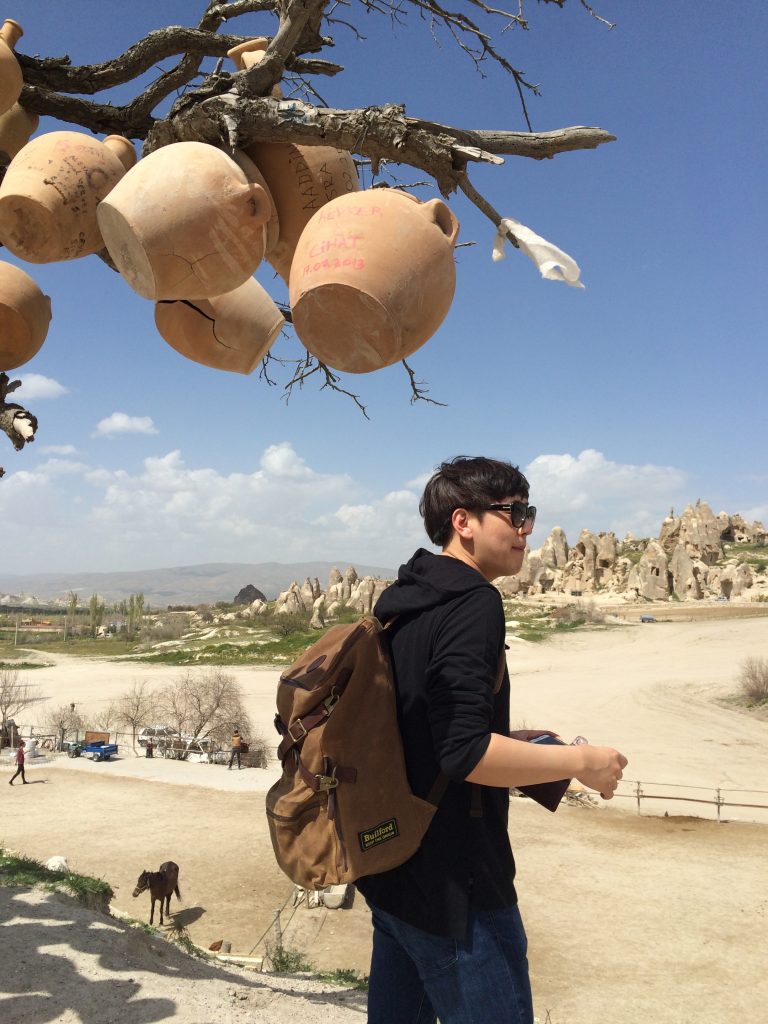 Waxed canvas backpacks are some of the most durable backpacks on the market. They always have been, ever since wax cotton became a usable material for backpacks over a hundred years ago.
Waxed canvas doesn't freeze or crack in extreme temperatures. It's naturally waterproof. If the wax starts to evaporate, you can rewax it and renew the whole bag. That's at least the case with Martexin Waxed Canvas, which is of course the only wax cotton that Builford will use.
That means that you can keep renewing your travel backpack, just as you care for your boots. The process of caring for it and how you keep it with you becomes part of the journey itself. That's a beautiful thing, and certainly something to keep those in between moments full of sparkle. 
Whether or not you are just starting your journey, at the middle, or near the end, a Builford backpack is there and will be there. For every step, and for the wow at the end. Find out more at www.builford.com.
---