Vogatha cool work bags for ladies are hardworking and durable, as well as being stylish and sophisticated. 
I work a lot on the go. I don't have an office, and my work spreads across a huge variety of locations. While most of the time I'm in the studio teaching, I also do spend time working on the computer. Marketing, branding, uploading videos, all of that stuff.
Technically, I could work at home. But there's too many distractions around, and often I prefer to work outside.
Before I found Vogatha, I kept running into "work bags" that were mostly just for a wallet and a phone. These are great for someone who works in an office and just needs something simple and professional to carry with them.
But for someone like me, who actually needs to carry a laptop and other stuff with me, those bags were not at all what I needed. I wasn't really interested in carrying a backpack. I liked the handbags, it's just they were too small and flimsy.
Enter Vogatha.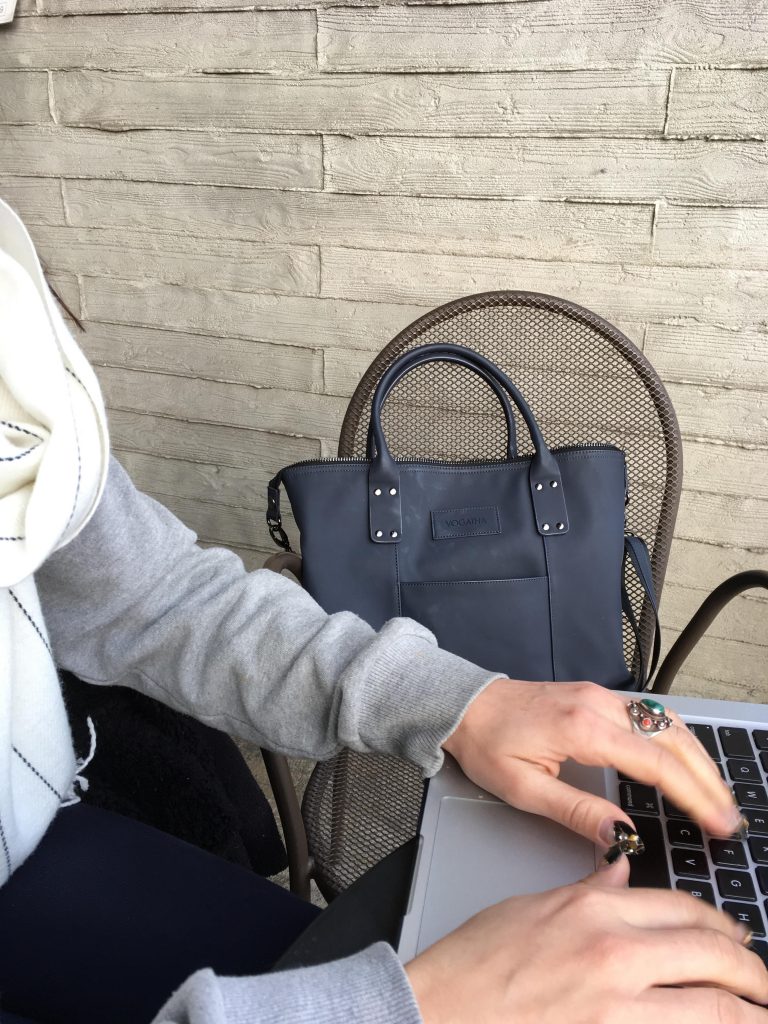 Cool Work Bags for Ladies: EXACTLY What I Was Looking For
Vogatha's 3 Way Bag was literally the answer to all my prayers. 
It has enough space for a small laptop, as well as documents and a few books. It's surprisingly roomy for a seemingly small bag. There's a removable shoulder strap that makes it easier to carry as well.
It's also super durable, and even better! These cool work bags for ladies are also eco friendly, which is just the cherry on top for me.
I like Vogatha's style because it's so classy. It's very simple, but it works really well. Their Sophie Shoulder Bag is also lovely, but what I love about the 3 way Bag is that you can change its shape! If I need to take it to a more formal meeting, or I want to take in on the town, a few button snaps and it's a totally different bag.
I'm never using another work bag again! Get your own Vogatha bag at www.vogatha.com!
---