This elegant dressy backpack from Vogatha is a great bag for work and/or daily use! Even better, it's eco friendly.
From the beginning, Vogatha was making elegant and sophisticated bags. They made eco canvas totes into a fashion item, which is a feat in itself! Most eco totes are very kitch and cliché, but Vogatha's were simple and simply beautiful.
But you don't need to know anything about Vogatha's previous collection to appreciate this classy backpack. All it does is set the stage for it!
The Queen of Backpacks: Vogatha's Dressy Backpack Takes After Its Name
In Greek mythology, Hera is the original Queen, the wife of Zeus. So what on earth does that have to do with a backpack?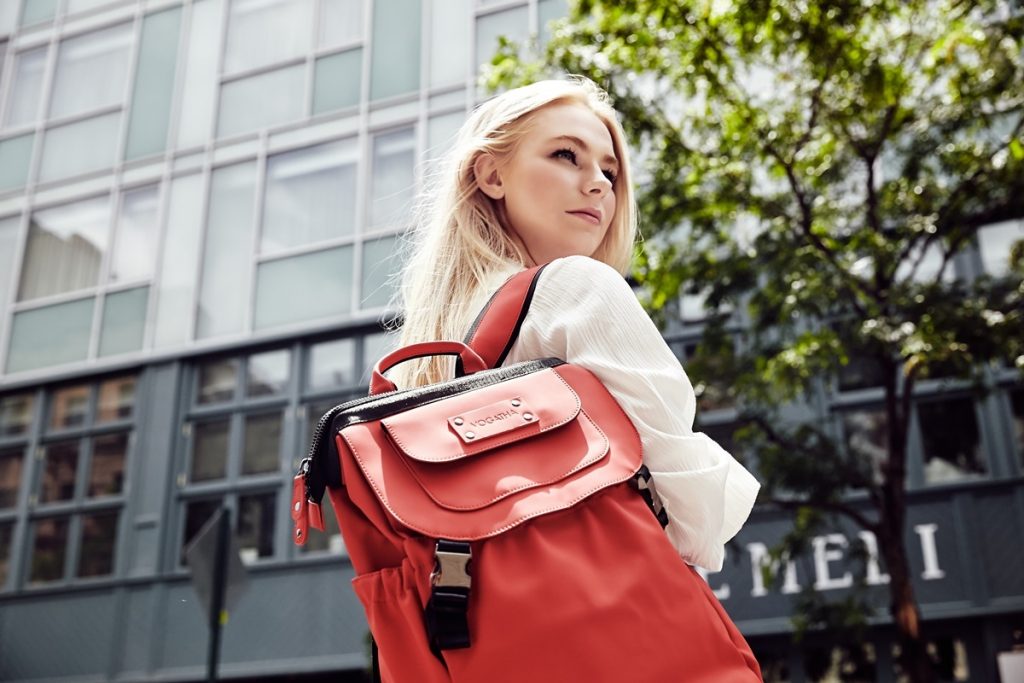 Hera is also the goddess of marriage, but she's a force in her own right. She appears in almost every story, in equal parts aligning with or against her husband. She's everywhere and involved with everything.
Maybe it's a stretch of the imagination, but this Hera Backpack is just as versatile as the character. It's elegant and sophisticated, much like a Queen needs to be, but it's also strong enough to handle whatever comes. 
Throughout all the wars, both human and supernatural, that take place in Greek mythology, Hera never wavers. Her namesake bag is strong in the same way. Whether at work or play, day in or day out this bag will last.
For a dressy backpack, that's saying something! Often fancier backpacks are leather or more fragile materials that don't wear well. This backpack, like all Vogatha products, is eco friendly.
The material is a fully leather-free synthetic that mimics the texture but lasts longer. It's also easier to clean, and will maintain its "new" quality for longer! 
Everyone of us is a Queen in our own universes, and we need a bag that can keep up – especially in professional and formal settings. The Hera Backpack does it all! Get yours today at www.vogatha.com! 
---