Who says messenger bags can't be a fashion item ?
Certainly not Builford, that's for sure, but it's true that when you think "messenger bag," the word "fashionable" is not the first to come to mind. "Useful," "functional," "portable," or anything like that, maybe. When you picture your basic canvas or nylon bag slung over the shoulder, it doesn't seem all that special.
But that was before you met waxed canvas messenger bags, and particularly Builford waxed canvas messenger bags. Come with me and I'll show you a whole new world of possibilities for insanely fashionable cross-body waxed canvas messenger bags.
Really, does having the waxed canvas material make such a difference?
Yes. It does. The waxed canvas gives the bags an instantaneous vintage feel, which ups the fashion factor in any item. But that's not all that Builford waxed canvas messenger bags are made of. They are also made of premium cowhide leather, treated and oiled through a special process that ensures the leather remains moist and waterproof.
The combination of the two is instantly classical and vintage, and coupled with superb design, our line of waxed canvas messenger bags and cross body bags really stand out. The design is thorough inside and outside, by which I mean that the outside is beautiful and the inside is practical. Everything has a place or a pocket and it's so perfectly well-organized.
The thing is, mostly we think of "messenger bag" as the bag you throw on for a bike ride, or maybe you carry to the office, or something similar. But the Builford waxed canvas messenger bags are the kind of bags you'll want to use all the time. They work for both men and women – for women, it could even replace your irreplaceable purse, and for guys with a killer fashion sense, really, you can't be without your Enta Messenger Bag, Jeeney Cross-Body, or Sling Bag. Here's the proof you'll look cool carrying it: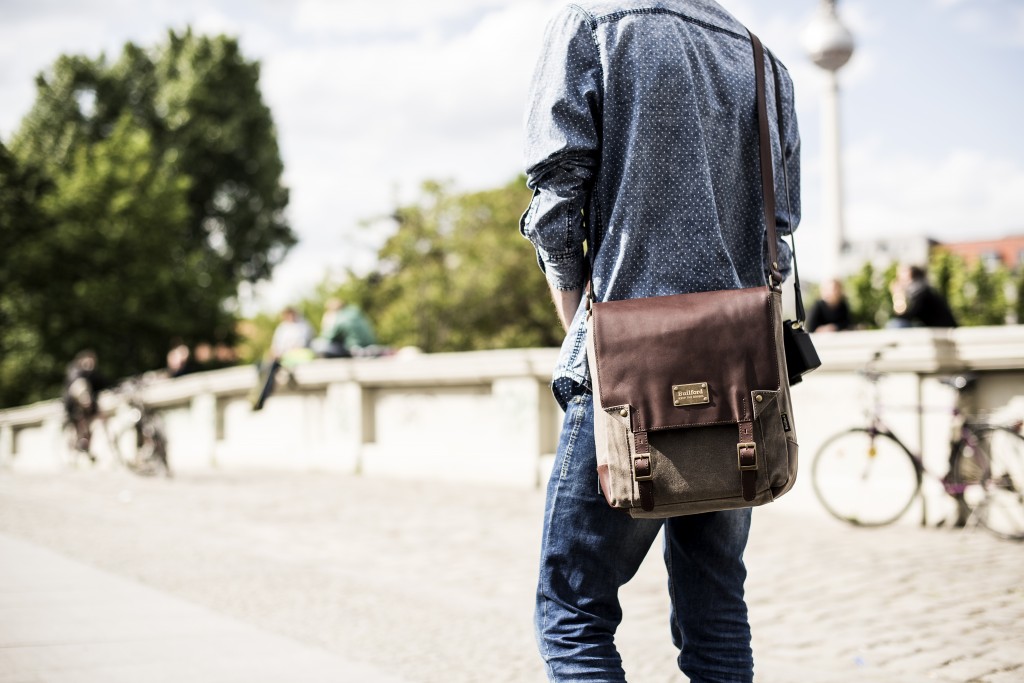 For the ladies, I'd recommend the May Vintage Tote Bag or the Annette Cross Body, though I really have trouble deciding. I also like the Cuspy Carry On.
Either way, what the waxed canvas material adds to the messenger bag is sheer class. It goes beyond the dailyness of nylon or regular canvas and brings in an exotic, fresh taste, like something you saw in an old fashion photograph. Practically, it's also waterproof and incredibly durable (the rugged history of waxed canvas can attest to that!), which means that, unlike most fashion items, you don't have to treat it like a rare and precious gem. It's there for you, every day.
Check out more styles on our website!