Builford's newest women's backpack further proves the brand's versatility. If there was ever any doubt, it's clear waxed canvas can create a high fashion accessory! 
The Small Standard Pack, now available in the Builford online store, is the first dedicated women's backpack in the collection. Of course, we've seen many women toting the Ranger Backpack or the Deluxe Daypack. There are also many options for ladies in the cross bags and totes. The May Vintage Tote Bag makes the perfect handbag, for example!
However, the majority of the backpacks and rucksacks are general exploring types. Not to say that women can't and won't enjoy them – the Explorer Rucksack is one of my favorite packs! What I mean to say is that the Small Standard Pack was designed and imagined as a women's backpack. 
Modern Vintage For Everyday Use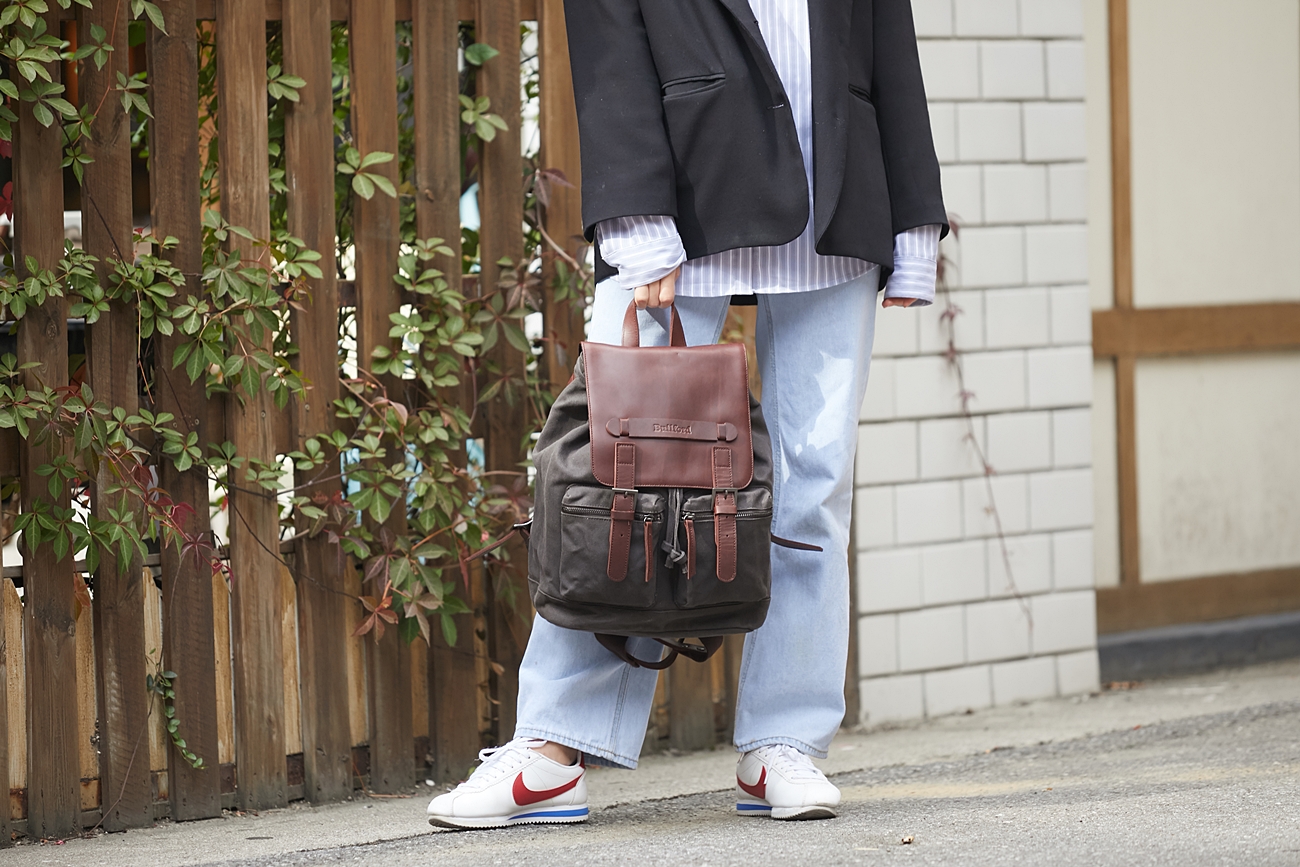 The Small Standard Pack is very much a Builford pack. It maintains the brand aesthetic with a drawstring and leather flap closure. The blend of leather and waxed canvas, the bag's shape, and the two front pockets give this bag a vintage feeling.
The pack has a slightly more delicate feel than the other heavy duty rucksacks. For example, instead of the usual heavy padded straps, this women's backpack features leather shoulder straps. Also, as one would guess from the name, it's the smallest pack in the collection, just slightly smaller than the Ranger Backpack.
However, while the Small Standard Pack is petite, it's not tiny. After all, fashion is not the only important thing for a women's backpack! The interior space is more roomy than you'd think. It can hold up to a thirteen inch laptop with extra space for books.
Cute as a button and tough as nails – now that sounds like many women I know! Check out the Small Standard Pack at www.builford.com today and enjoy worldwide free shipping!
---