All Builford products are made with classic waxed canvas and feature detailed and exquisite composition. Premium, high-quality leather, classic wax canvas, and detailed finishings on every inch of the product combine in this prestigious brand.
Builford is not the only brand offering waxed canvas products, but its method of waxing produces one of the highest quality waxed materials on the market. At first touch, the material is soft and smooth, without any of the stickiness or stains some waxed material gives. This is because Builford uses Martexin Original Wax Canvas, a material that has been developed and produced for a hundred years, so the technology has been perfected across history!
Some brands have moved to imitation waxing to reduce costs, but at Builford we believe in sticking with the philosophy and methods that have been maintained for over 100 years.
One of most useful results of the waxed function is their waterproof function (though we also like the vintage look it gives!). In fact, waxed canvas was originally used for products because it is waterproof, so all Builford products are waterproof from the beginning.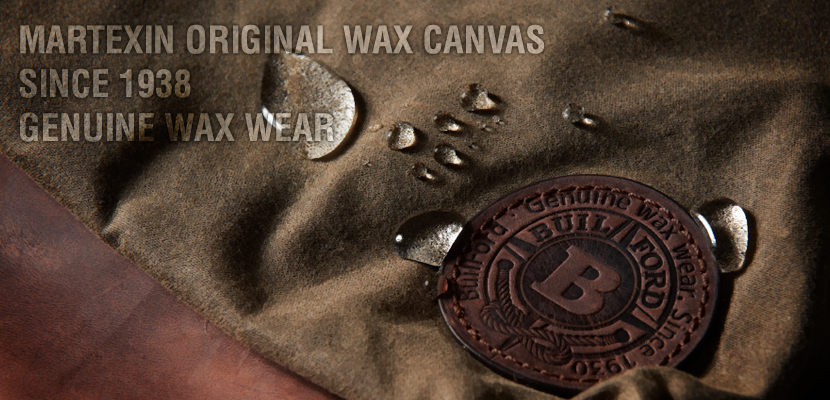 The bags are also built to last a long time. The natural oils of the wax canvas will evaporate over long use and exposure to the elements, but the canvas only gets stronger. Also, it is possible to re-wax the bag to ensure it retains its original quality and waterproofing. You can also wax the seams and gaps for the rainy season when you need heavy-duty waterproofing.
The process of waxing or re-waxing is very simple and doesn't take much time. When purchasing a Builford product, make sure to also add one or two cans of wax refinishing compound. Apply the wax to the desired area and heat gently with a hair dryer slightly. The natural waxing will fit in with the bag and it looks like new or better!
Waxing is one of the tastes of Builford, and through it, we can get the vintage feel, the old-time appeal of things that we've lived with and loved for many years.