I have to say it: I'm a tomboy. Always have been. I can be wrestled into a dress on very seriously formal occasions but that's about it. Still, I have my own style and I chose all of my clothes and accessories carefully to fit with it. Just recently, I chose a Builford Explorer Rucksack for my backpack, and I have to say, it is exactly my style. In tumblr vocabulary, Builford is my aesthetic. 
I chose the Olive Green color for my new Builford backpack — it was a close call between charcoal grey and that — but the green is a lovely color that's a little unusual but still neutral enough to blend in with everything in my wardrobe. I'm not sure I've seen this color in a backpack before. I like it because it's not loud, not too in-your-face, but it has it's own kind of style and charm. Kind of like me.
I'm not sure why I love the Builford Explorer Rucksack design so much. The front leather cross gives it a rustic, rugged sort of feeling. Inside, there's a padded pocket for my laptop and probably more room than I ever really need. But if I go away for a weekend or something, I have the bag I need.
When I pulled it out of the packaging, I noticed already the vintage effect of the waxed canvas, which is Builford's signature. The natural creases in the fabric with the grid pattern match beautifully with the leather accents. Every time I look at the bag I see new details that make me appreciate it more.
To get your own Explorer Rucksack, head to the Builford website at www.builford.com. You won't be disappointed!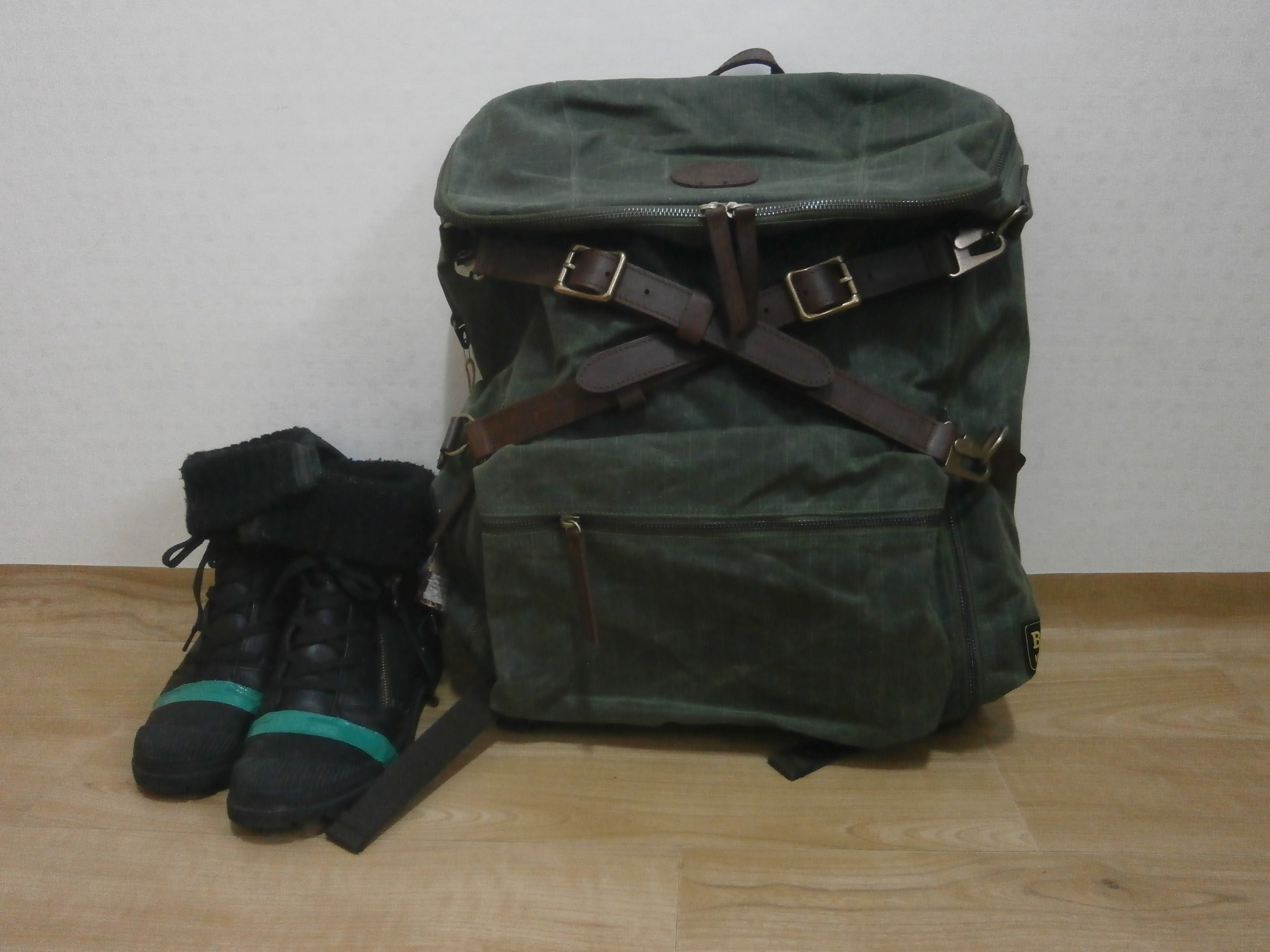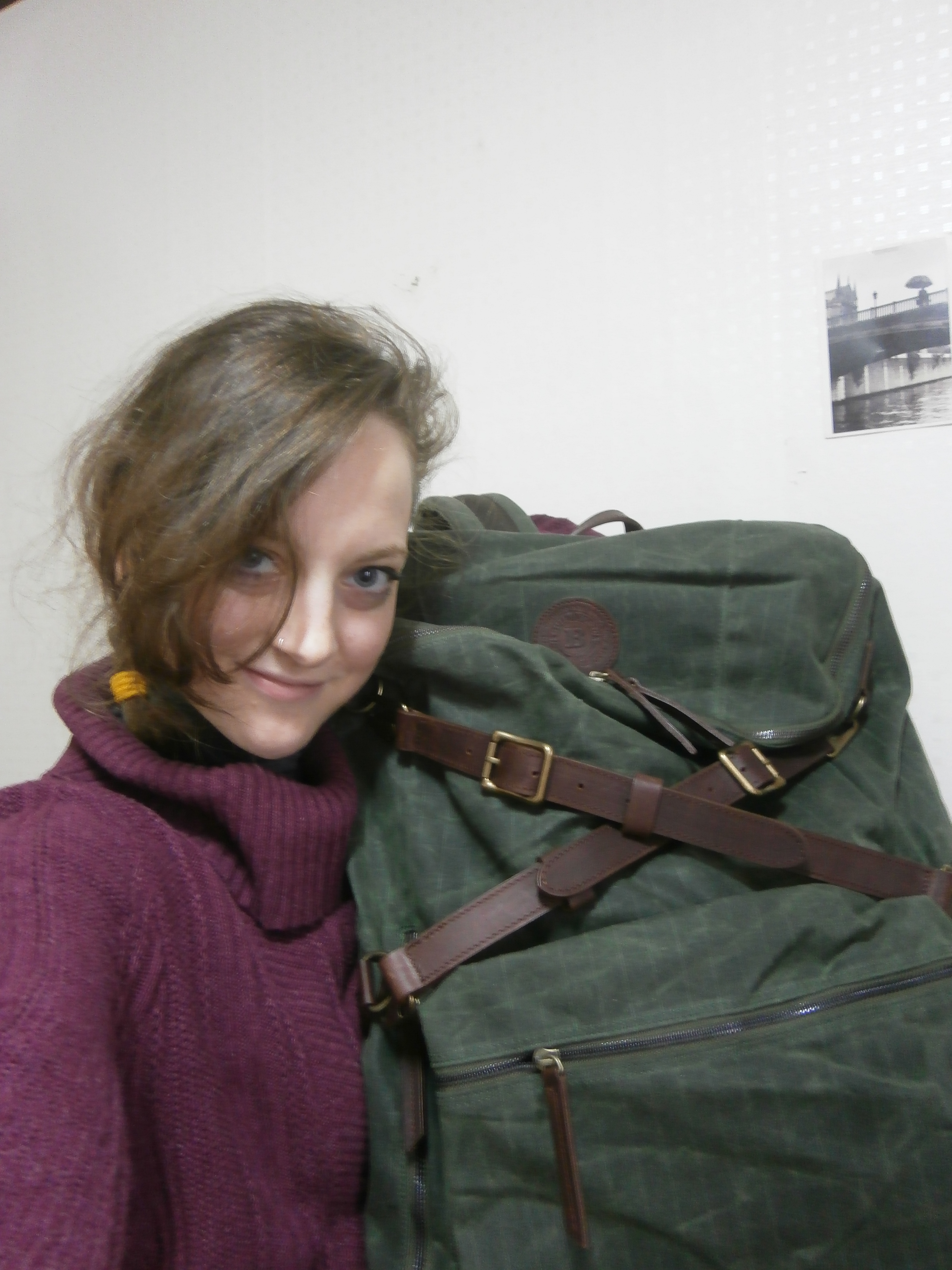 OLYMPUS DIGITAL CAMERA
OLYMPUS DIGITAL CAMERA