Is it time to change college backpacks?
It's almost spring break, if not already, for many students. Midterms have passed (and hopefully you did as well), and finally it's heating up and getting sunny. With the optimism of spring setting in, it's time for a change. Can-do college backpacks from JPNY just might do the trick.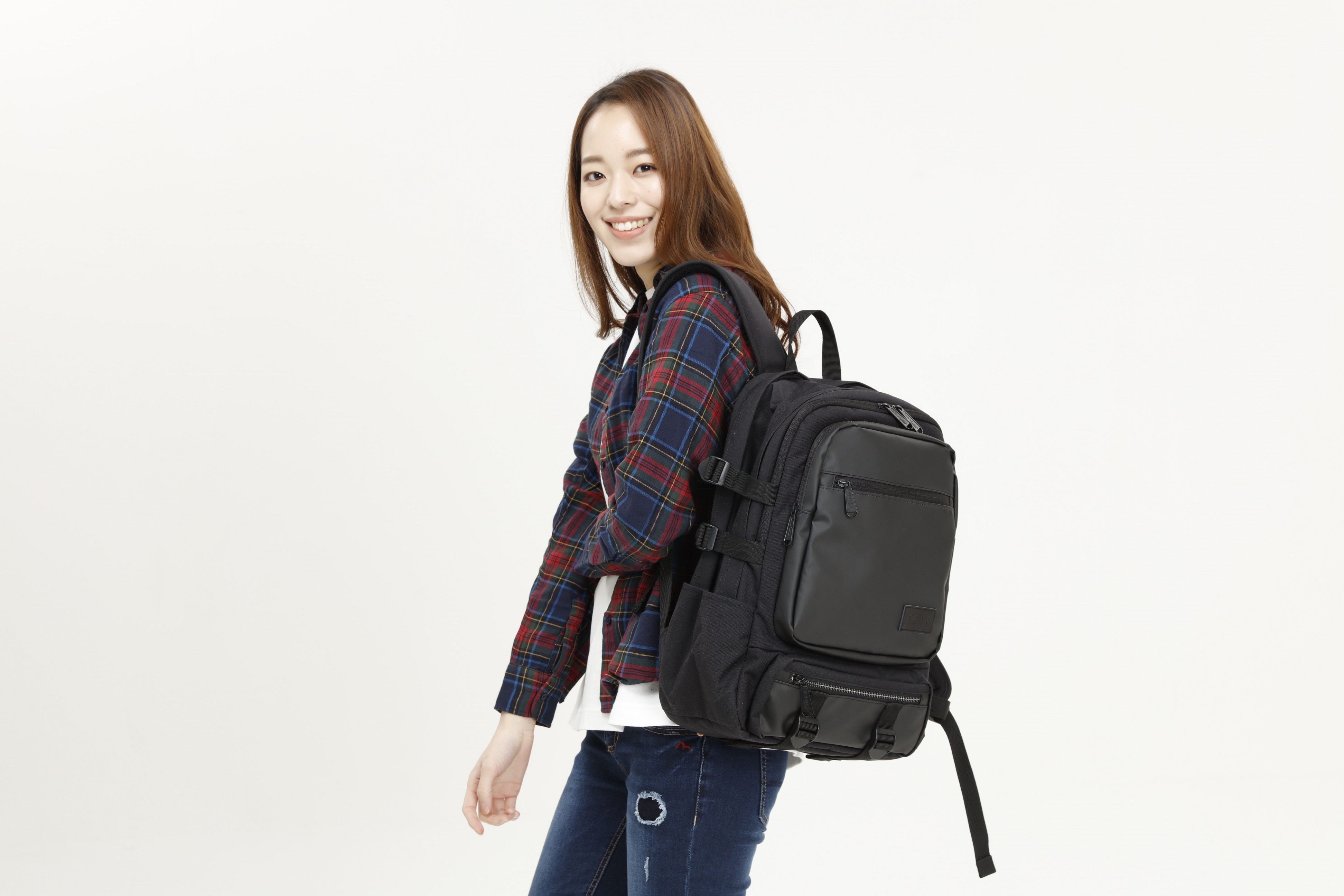 These sturdy utilitarian packs are ready for anything and everything. This 7007 for example, pictured above, is one of JPNY's large size college backpacks. It features a separate zippered compartment for a laptop and plenty of other space besides! I like it for the segmentation, which is great for those who prefer a bit more organization!
The 7007 is very similar to another model, the 7005, but with extra side buckles to help the bag keep its shape. It also gives it a more heavy duty appearance.
When you talk about classic JPNY college backpacks, though, there's no way to skip the Manhattan. One of the brand's top urban style, if-you-can-make-it-there-you're-gonna-make-it-anywhere kind of packs, this one is ready to rock. 
The Manhattan is more simple and minimalist than the 7007 but no less durable. I love it for the ease — one compartment for laptop and books, one for my to do list, pens, phone, and wallet, and a small front one for headphones and subway card. Do I need anything else?? 
There's something a little old-style about JPNY college backpacks. Kind of like the city they represent — incredibly modern, but also the backdrop of black and white movies. I can't think New York without thinking of Sinatra and the starry-eyed Broadway dreams of the early 1900s…but maybe that's just me.
Either way, subjective dreams about NYC aside, JPNY college backpacks are strong, practical packs to have by your side as you enter the push to the finals — and beyond. Browse the collection at www.johnpetersnewyork.com and dream, dream, dream!
---