One of the most consistent comments we receive about Builford is how natural our waxed canvas portfolios and backpacks look. Something about the waxed canvas and leather combination creates an effortlessly natural appearance. 
Perhaps it's the slightly rugged quality of the waxed canvas. It's true that Builford waxed canvas portfolios and all our bags are fashion items. But the certain type of waxed canvas we use is a little rough around the edges. The great thing about that is that it never really gets old. It starts out a bit rough, and stays that way!
Waxed Canvas Portfolios – For Work, and Play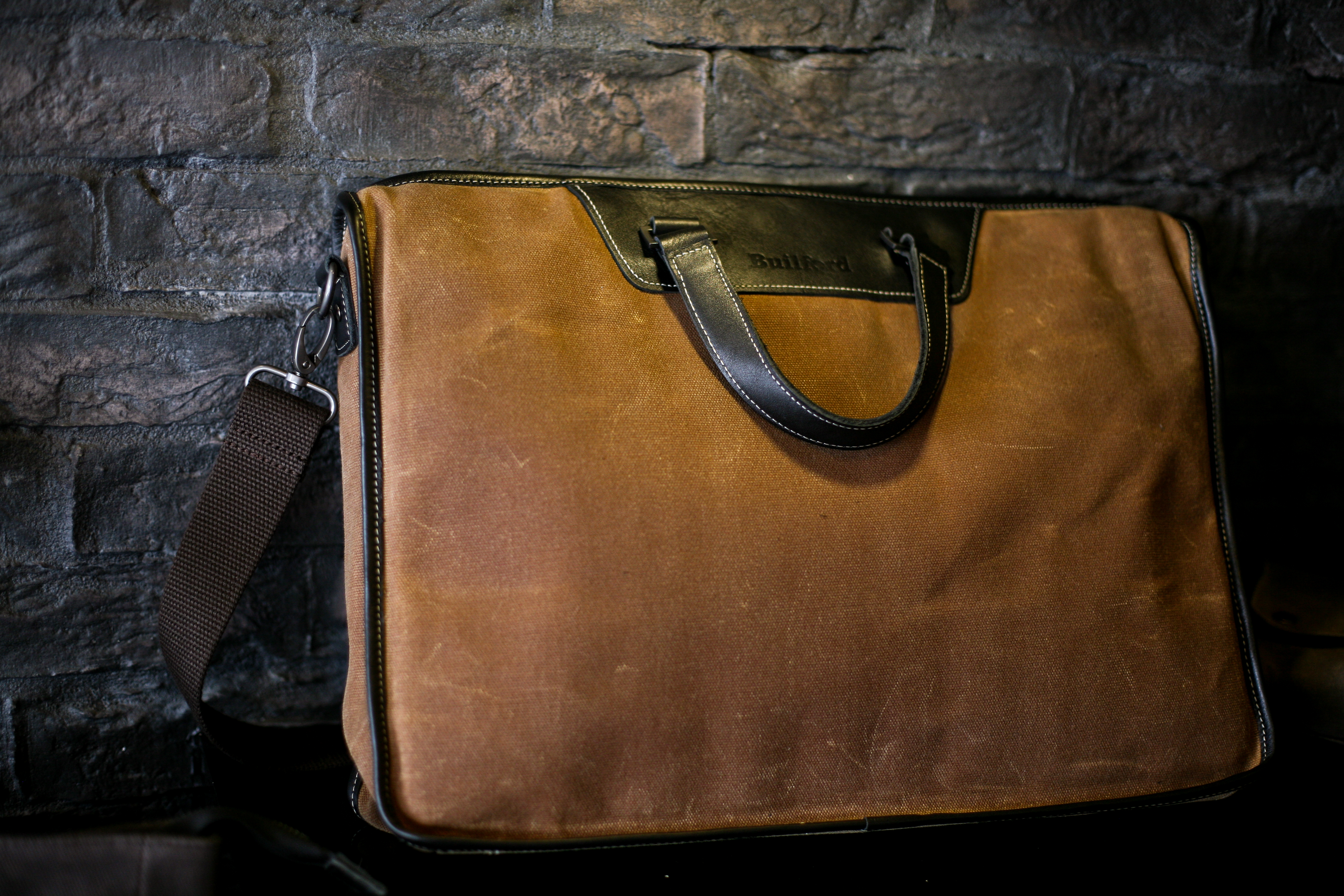 One of Builford's new top waxed canvas portfolios is the Standard Portfolio, which is a simple alternative to the briefcase. It comes in both marron grey and brush brown. Both of these beautiful colors are perfectly appropriate for formal and informal occasions. 
That's the great thing about Builford's waxed canvas bags. They do have a naturally rugged appeal from the waxed canvas, but the design ensures that they're great also for more formal settings.
That's certainly the case with the Versatile Bag. Its slender appearance lends it the feeling of a clutch. Who knew waxed canvas could be a clutch? But it can, and this bag is the proof.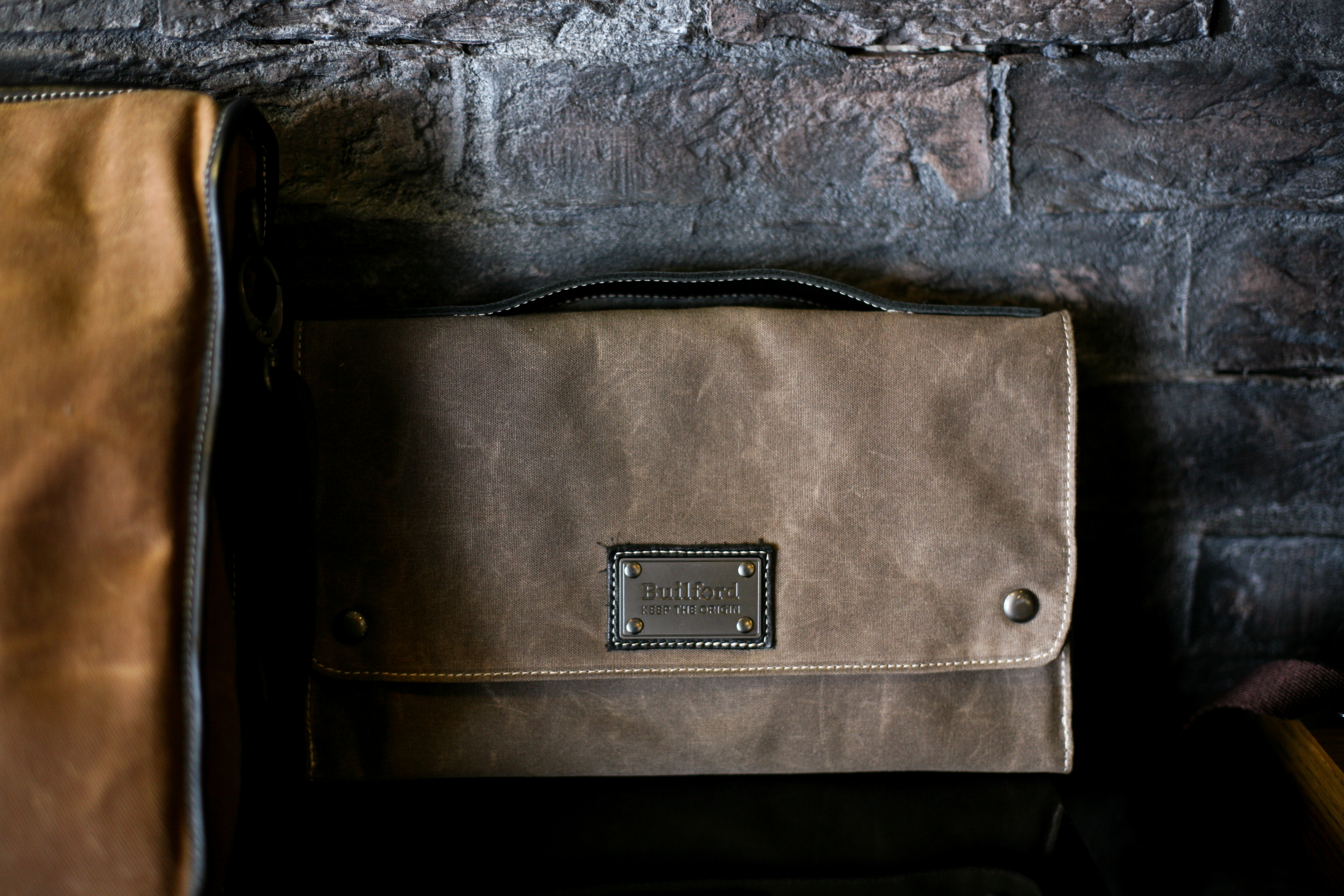 The Versatile Bag hides accordion folds that almost double the interior space. It also comes with a removable strap so one can wear it as a messenger bag as well.
Builford's collection of waxed canvas portfolios also includes the Builder's Portfolio. This is a slightly more heavy duty version of the Standard Portfolio. There are also a number of messenger bags, backpacks, rucksacks, weekend bags, and more. Each one has the same naturally vintage, rustic appeal that makes Builford beloved. 
To find out more about these waxed canvas portfolios, please visit www.builford.com.
---