What's that new backpack that ZE:A Hyungsik has? Check out the below picture — we just saw it!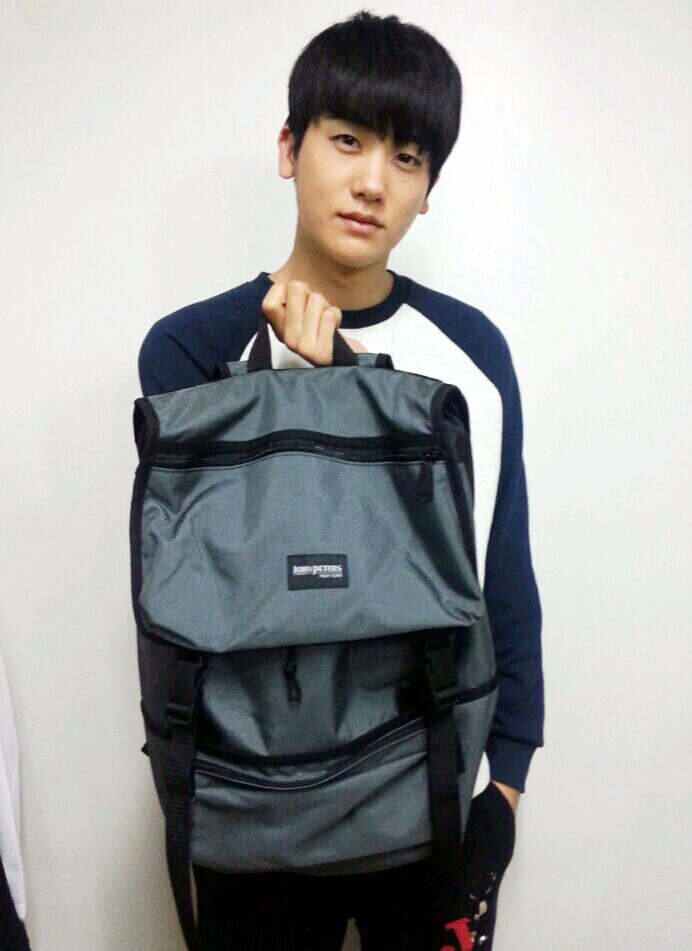 Mystery Solved! It's a flap backpack from John Peters New York, designed by the same man behind the iconic Big Apple brand Manhattan Portage (you've seen the red label with the Manhattan skyline, we know you have!). Mr. Peters sold the Manhattan Portage brand to pay attention to his personal and self-named brand, John Peters New York.
Jumping on the global trend, John Peters New York partnered up with Korean distributor WKS to collaborate on design and worldwide distribution. That must be where ZE:A Hyungsik found his backpack! We're sure he appreciates the extra space from the flap top style, as he's a busy guy — the 9 member k-pop boyband ZE:A (also known as Children of Empire) is popular in Korea and China. Like many k-pop stars, he's often found in television dramas and reality shows.
John Peters New York is most popular with students, from high school to graduate school and everything in between, but that doesn't mean you have to be a student to enjoy their products — even k-pop stars do!
ZE:A Hyungsik's backpack pictured above is a Gray Flap Backpack. You can find it here!!