Touring the world on your motorcycle is an incredible way to feel alive. The roar of the engine, the wind in your face, and the asphalt stretching toward the horizon can be an intoxicating thrill.
However, you also need to make sure that all your essentials are handy and that you have somewhere to store your belongings when you're on the road.
A motorcycle backpack offers ample storage so you can stock up on all your essentials and make the most of the great outdoors. When it comes to bringing along the perfect luggage, the Builford Bikers Crew Backpack is in a class of its own.
Why a Builford Bikers Crew Backpack?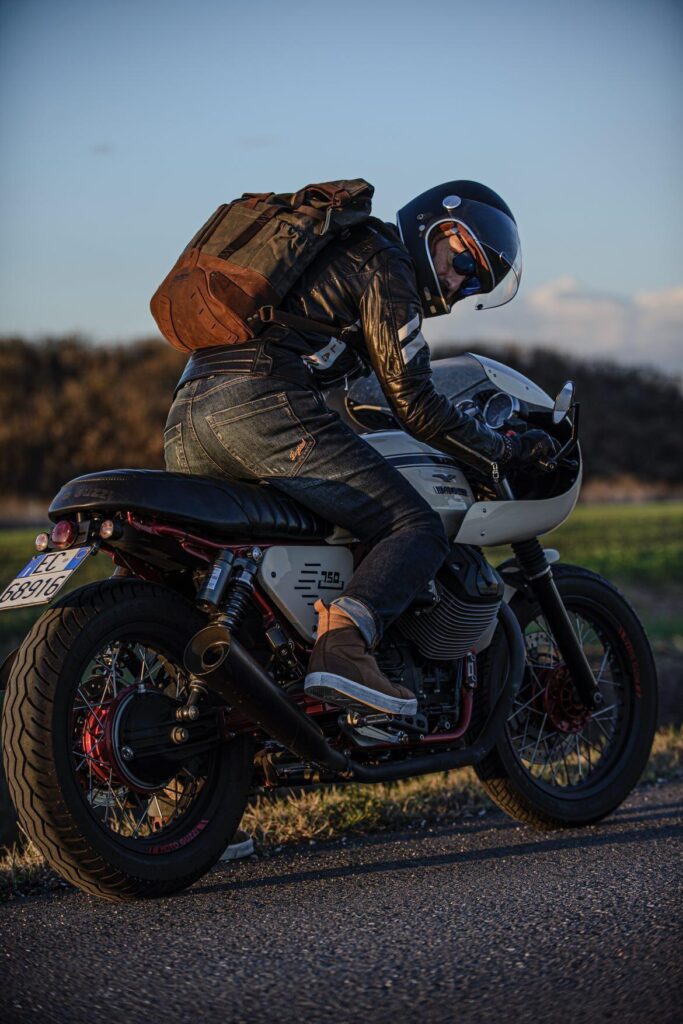 The Builford bikers crew motorcycle backpack is a stylish accessory. A single glance is enough to let you know that this backpack is made for life on the road. The dark oak color looks perfect for the outdoors. It's a beautiful blend of browns and greens give it an earthy, natural vibe that looks rugged and sturdy.
But there's more to this backpack than its good looks. It's also very functional with features that are designed for people who aren't afraid to follow where the road takes them.
Optimized Storage Space
The Builford Bikers Crew Backpack provides ample storage. It measures 26 cm wide from the front and 31 cm at the back. The depth is 15 cm and it stands 46 cm tall. Meanwhile, its cover measures 18 cm.
The main compartment is large and roomy. It can easily hold at least two days' worth of clothes and features a 13-inch padded laptop sleeve to protect your laptop and keep it secure.
This is extremely convenient for when you need to take your electronic devices with you or carefully store books and files. You can thus look presentable if you ever have to work or take a meeting on the move.
The two easy-access pockets at the front of the bag are designed to offer added convenience, giving you extra space to accessibly store essentials.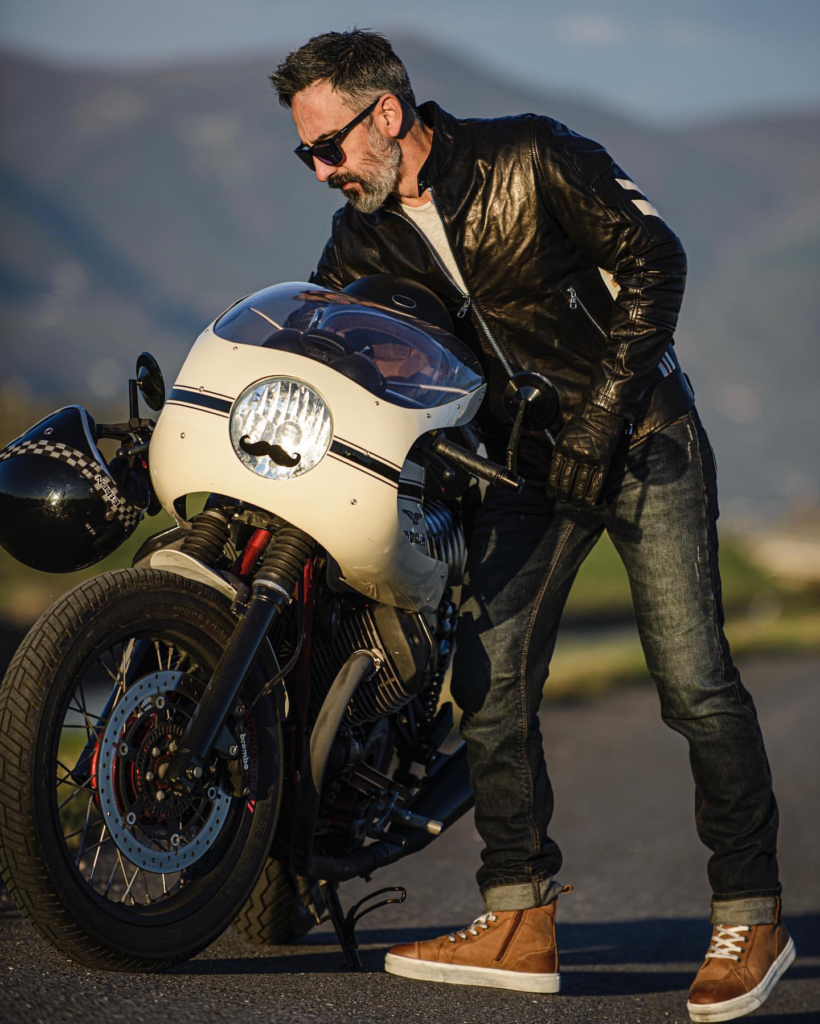 Two bottle holders on each side are very useful for extra storage. The elastic bands ensure that whatever you keep inside them remains secure.
Extra straps come in handy when you want to attach books, allowing you to carry extra items such as sleeping bags or ropes, with ease.
Overall, this pack is the perfect solution for the modern traveler.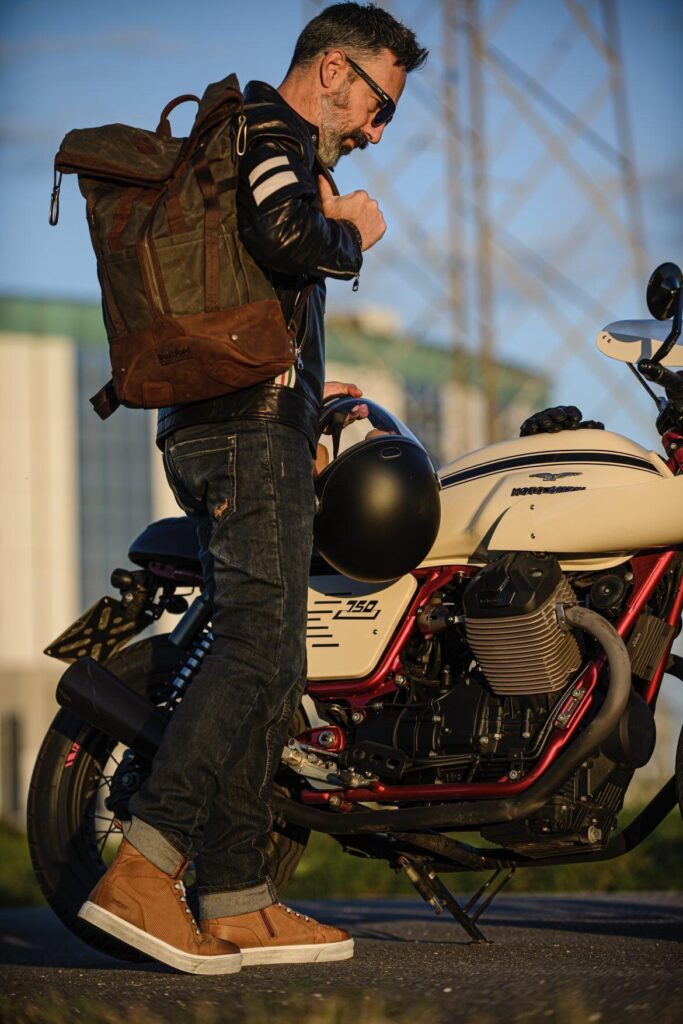 Made To Last
The Builford motorcycle backpack is made for those who enjoy roughing it since it's made with strong and resilient materials that won't wear out with daily use.
The thick waxed canvas is extremely sturdy and durable. It also repels water, keeping your belongings safe from moisture and damp weather.
It features a strong frame that's designed to withstand heavy loads with ease so you can pack all your items without stressing about fitting all your essentials inside. The vegetable-tanned leather is made to last and is designed to age beautifully.
For those who need a dependable backpack to travel with, the Builford motorcycle backpack is the perfect companion for all kinds of adventures.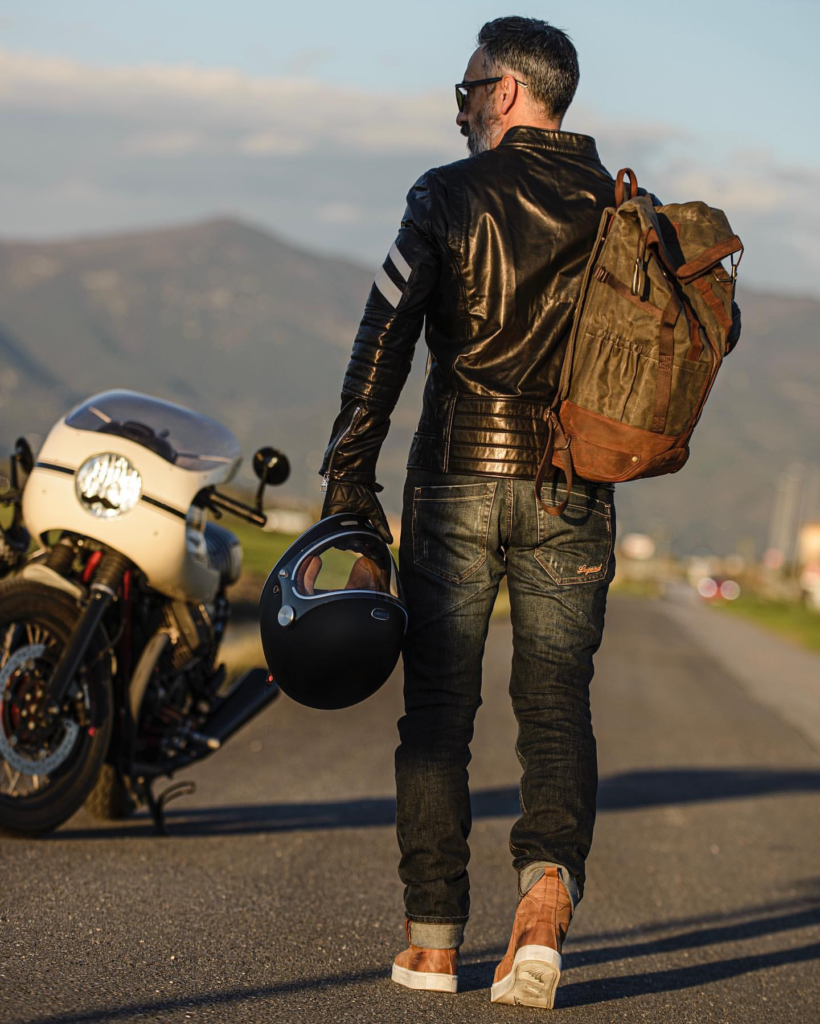 Comfort and Convenience
The Builford motorcycle backpack is created to offer riders comfort and convenience so they can enjoy their time on the road and still have all the supplies they need.
The smooth, front-opening zip on the main compartment makes packing and unpacking a breeze as it maximizes accessibility.
The bag also has pen holders in the pockets for added convenience.
The top closure has magnetic locks that make the bag truly versatile. You can fold or roll the top closure with the hook and loop it to the strap. This is a great feature as you can adjust how the bag is sealed to accommodate all your belongings.
As far as comfort goes, the Builford backpack's adjustable straps are nicely padded. This makes them extremely soft and comfortable even when the bag is fully loaded and during extended wear. You can cruise around for hours without straining your back or shoulders as the straps fit snugly and softly.
Final Thoughts
Going on adventures always requires some amount of preparation and planning no matter how last minute they may be. Whether you're heading out for a tour or simply going hiking or camping for the weekend, the Builford Bikers Crew Backpack is a must-have.