Waxed canvas fashion is definitely more mainstream than it used to be. However, if you've never seen it or heard of it, there's a lot of possible confusion.
What exactly is waxed canvas? Where does it come from? Isn't it too sticky? Isn't it only for gear or outdoor bags? 
There are many brands now producing beautiful waxed canvas fashion. One of them is Builford, and we'll see how it answers some of these questions. 
Waxed Canvas Fashion Chez Builford
Waxed canvas is nothing more or less than the process of infusing wax into normal cotton material. That's exactly why some people assume it's sticky!
But it's not at all! The canvas absorbs the wax, and creates a natural waterproofing. 
Of course, there are different wax formulas that can affect the outcome. Builford bags use only 100% Original Martexin Waxed Canvas. This is the oldest formula (over a hundred years!) and widely recognized as the top quality. 
But what's the point of doing this process? Sure, if you use the bags for hiking, camping, hunting, etc, you'll definitely want it. But aren't we talking about waxed canvas fashion here?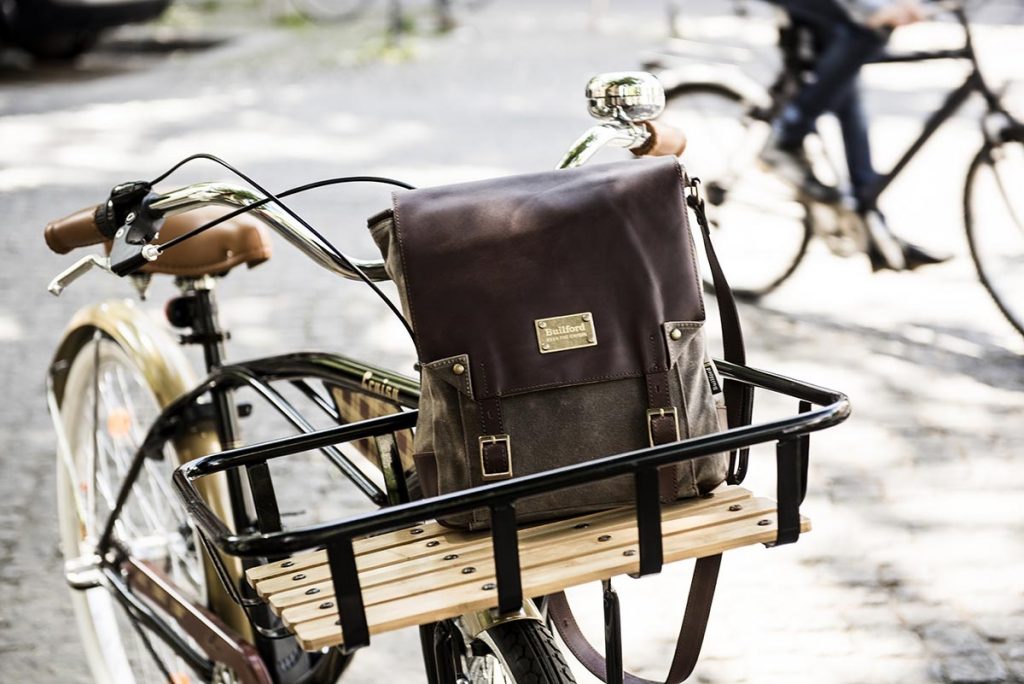 Indeed. The waxing process gives the fabric a certain weight and character that is unique. It's a little rough, though still flexible, and just creates a particular vintage kind of feel.
Builford waxed canvas fashion combines a number of elements, but the material is really center stage. The brand worked directly with Martexin to find a formula that was a bit softer and thinner than the normal version. Their color palette is all earthy tones, which suit the waxed canvas perfectly.
Builford complets the picture with interesting, vintage-type designs and metal and leather finishings. The result is a collection of bags, rucksacks, messengers, and jackets with a vintage touch and a character that you just can't duplicate. 
Purchase your own Builford today!
---
---