The usual backpacking backpack is a nylon backpack style with a mountaineering bag and a cooking utensil and sleeping bag, so I use a backpack of 60 liters or more for 4 nights and 40 liters or more for 2 or 3 nights. Sometimes I go deep into the forest, but sometimes I think a camping backpack of about 30 liters is enough.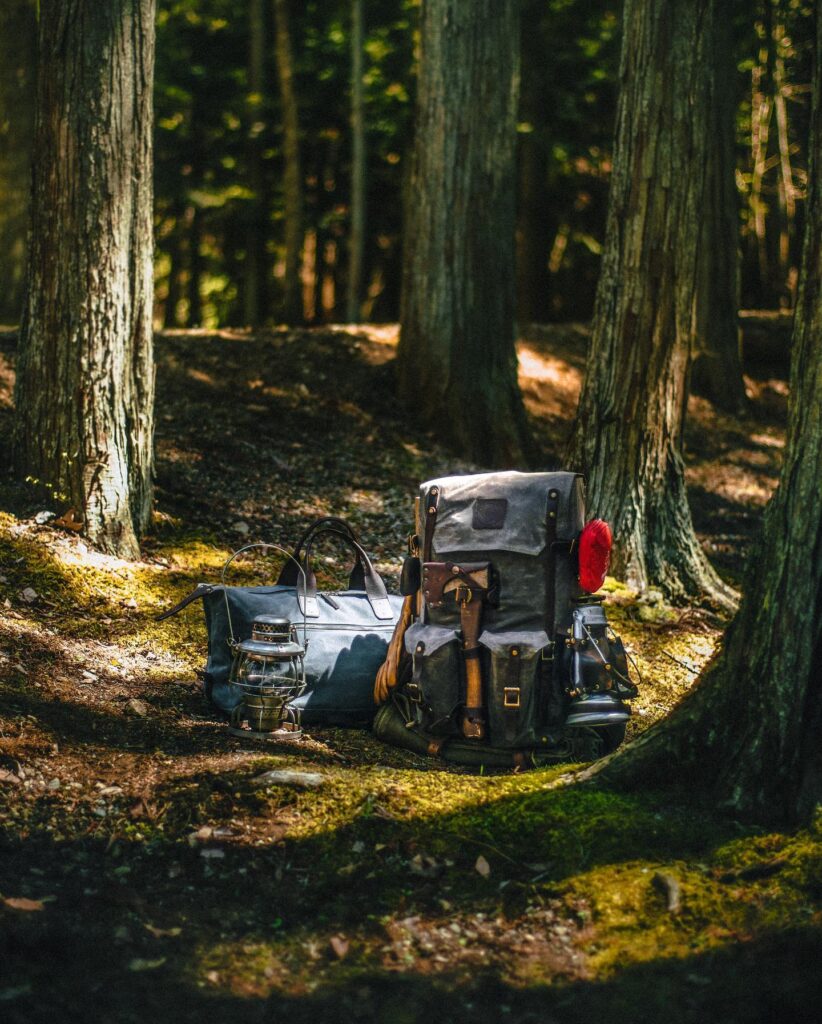 The perfect wax canvas backpack for adventure
Finding the perfect bushcraft rucksack
The backpack we're showing you today is a bushcraft camping backpack, it has a different texture than a lightweight backpack. When you think of backpacking, you think of waterproof, durable, lightweight backpacks, and even minimalist tents like the MSR, but most people's tastes and sensibilities in this area are still camping, so we're going to show you the Builford Bushcraft Pack that you might be interested in.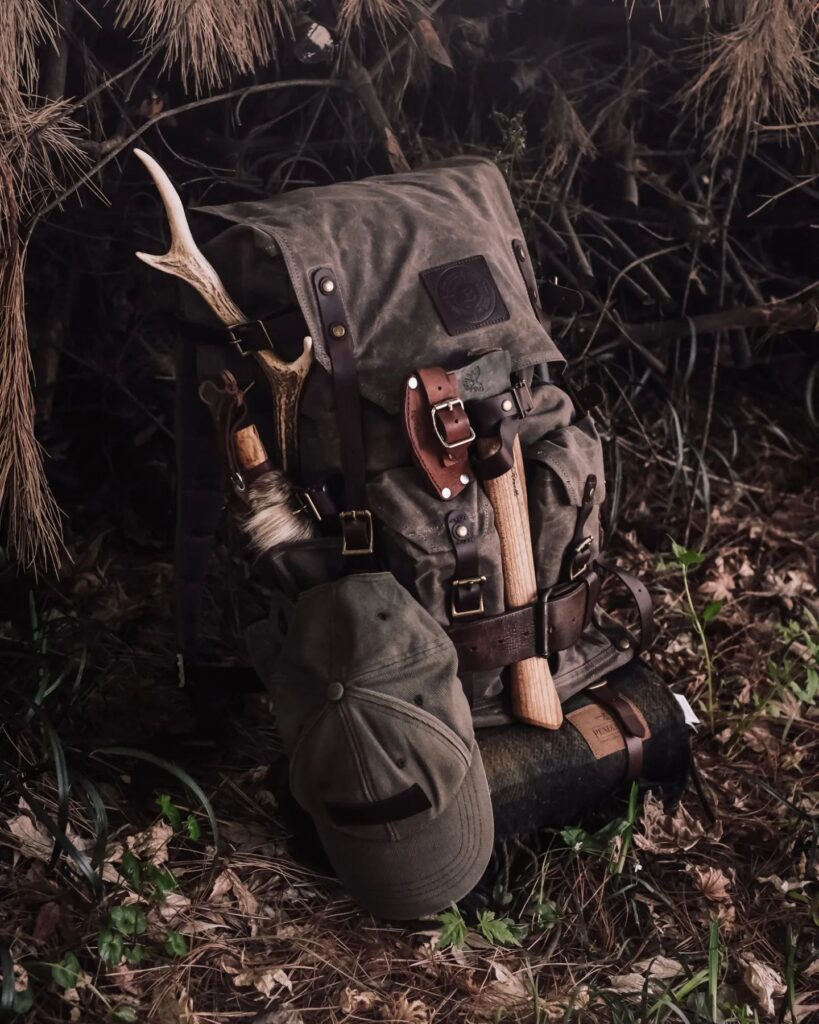 Bullford's large capacity backpack, 'Bushcraft Pack'
What is Bushcrafting? If you watch TV shows these days, you'll see people on deserted islands, building shelters, starting fires, hunting and fishing for food, and enjoying the wilderness. That's what bushcraft camping is all about. It's not the same as camping with family and friends in a car, it's not the same as backpacking, it's not the same as hiking.
In bushcrafting, you learn skills like how to set up a campsite, how to build a fire, how to get water, how to get food, and how to use a basic compass and map. It's all part of the fun, and you'll often have to use tools like knives, saws, and axes to chop or cut wood.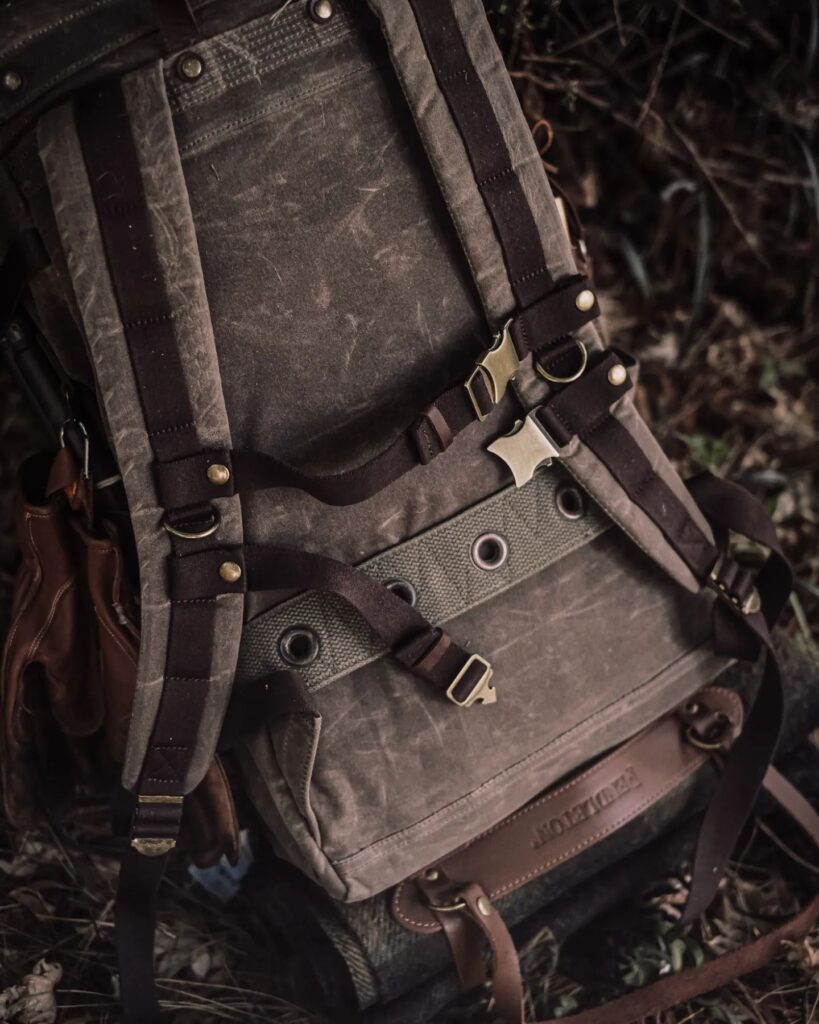 So while normal camping or backpacking might not be something you'd want to do in the middle of winter, bushcraft camping is all about getting firewood, building a campfire for cooking, and creating a place to stay for the night.
Bushcrafting is an activity that helps develop an understanding and respect for life in nature, and an awareness of one's own abilities and limitations.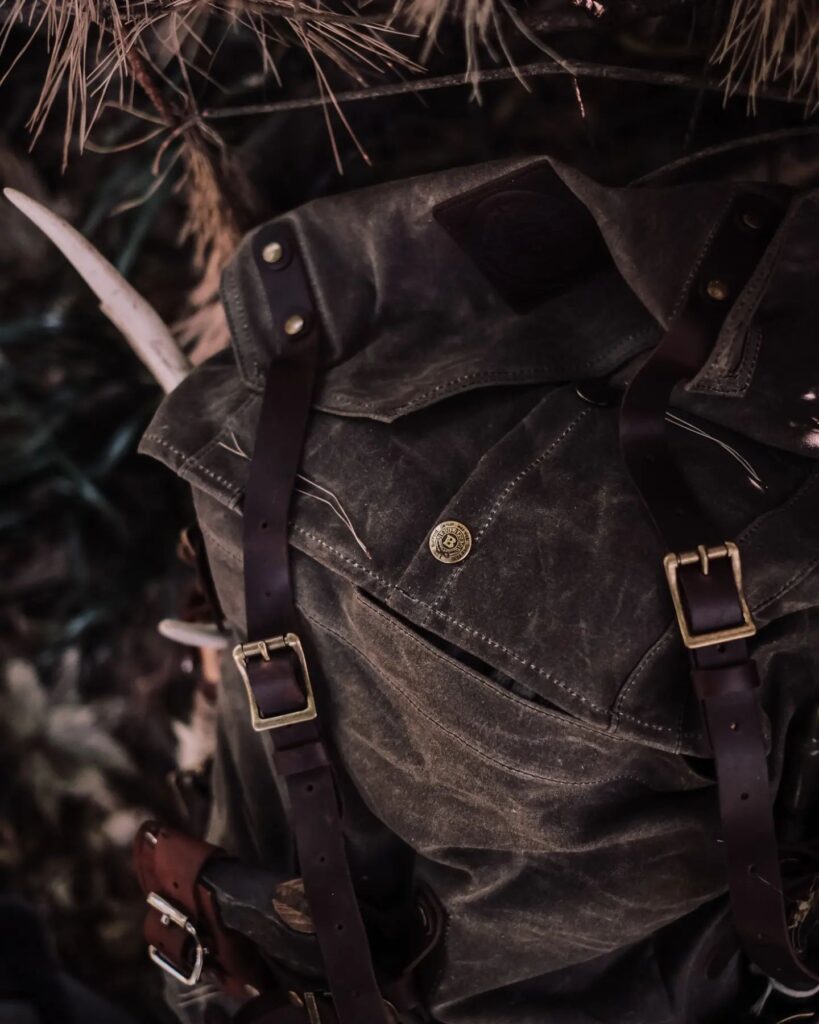 BUILFORD BUSHCRAFT PACK
Born for Bushcrafting
A bushcraft camping backpack
that's different from a backpacking backpack
If you're into backpacking, you should definitely check out camping and bushcrafting.
The Builfords Bushcraft Pack can be used for both backpacking and bushcraft camping, which is why we're featuring it here.
When you look at the Builford Bushcraft Pack, it looks like a basic and simple design, but it provides space and straps for your hatchet, knife, and oil lantern, which are the most important items in bushcrafting. At the bottom is a leather patch in the shape of a pig's nose, with a separate strap to attach a sleeping bag. This configuration is similar to backpacking.
The compartment of this camping backpack is listed as 28 liters for study purposes, but it's actually a very large compartment.
So sometimes I'll see a 70-liter backpacking backpack and I'm like, "How am I going to carry that?" And I'm like, "How am I going to carry that?
If you look at a hiking bag or a backpacking bag, they're mostly fabrics like nylon, but most of our bags are made of this canvas.
The Builford, of course, uses Martexin waxed canvas, the original 100-year-old American waxed canvas.
Waxed canvas originated as a way to wax canvas that was susceptible to moisture or water to make it more water repellent, and it's also popular in the rainy UK. That's why you'll see waxed canvas in jackets from brands like Belstaff and Barbour. In terms of bags, Builford is the most famous.
When you're bushcraft camping, you're going to be cutting through branches and going through thorny brush, and a regular hiking bag is going to break down. Also, you're building a campfire to keep warm and cook, and a spark from a campfire can burn a hole in a regular backpacking bag.
So if you look at the adventure side of things, if you watch Indiana Jones, for example, you'll see a lot of these tons of bags.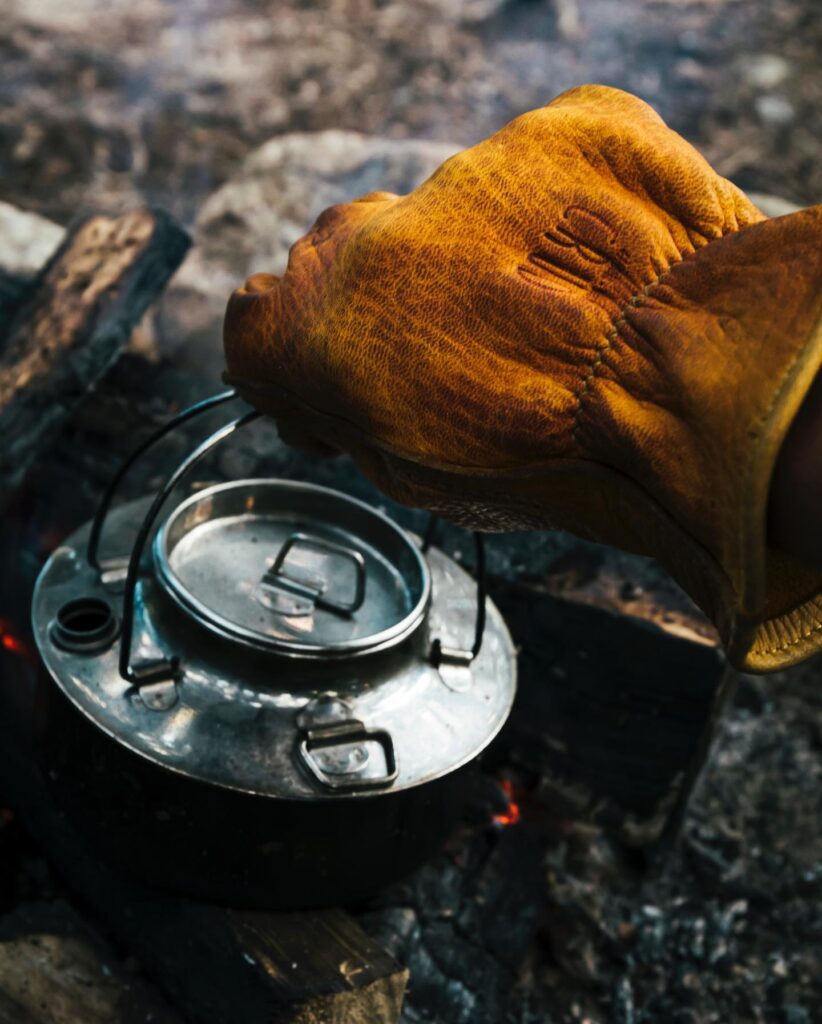 Why does the Builford Bushcraft Pack can be used for daily backpack?
A lot of wax canvas bags are made of really thick wax canvas with a really sturdy body.
At 18 oz, wax canvas is a bit heavy for a bag made with leather.
Of course, bushcraft camping is not like backpacking, and you don't expect to do as much walking as hiking. However, the Builford Bushcraft Pack is made of durable original wax canvas that weighs less than 9 ounces, considering the large size of the bag. That means it's not too heavy for backpacking, and it's got plenty of compartments so it can be used for backpacking as well.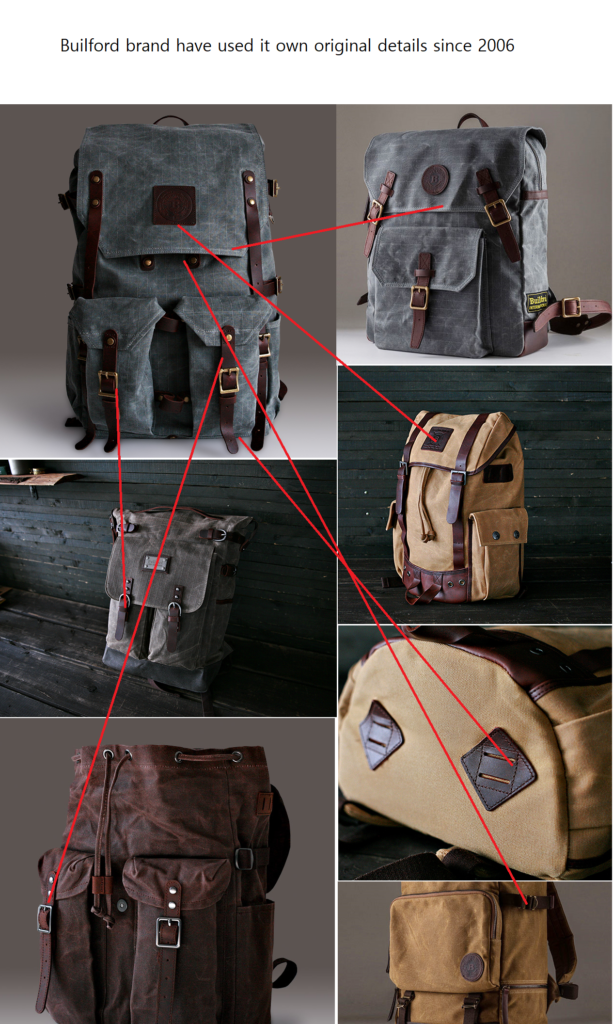 It's a flap backpack style, but you can lock the top to keep your stuff out. An essential part of any backpack, whether backpacking or trekking, is the chest buckle. The chest buckle can be attached and repositioned.
I mentioned this earlier. If you look at the bag, there are these leather patches, or pig noses as they're called, that you can attach to the straps and use them in conjunction with the straps, and also provide functional elements for attaching gear to things like D-rings.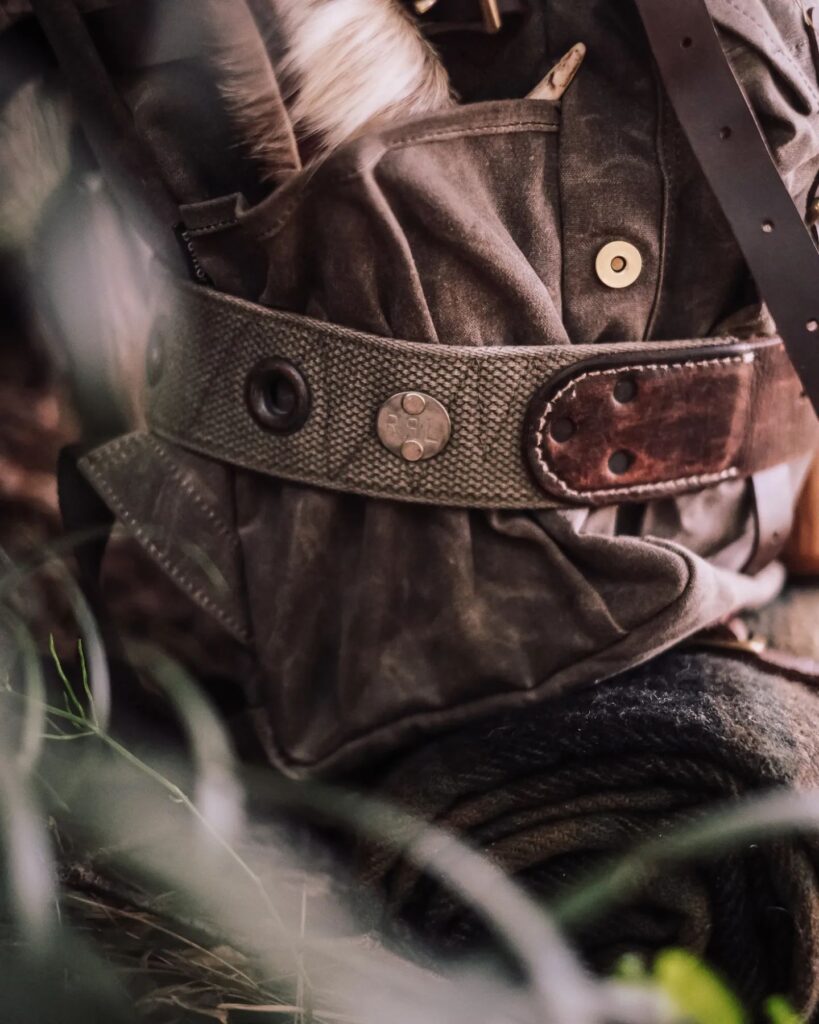 You can think of it as a very large backpack, about 28 liters, and there are many people who use it as a daily bag because it provides elements that can be applied, but it doesn't look like a so-called mountaineering bag.
In other words, if it's a backpacking backpack, you can use it for backpacking a few times a year, but Builford Bushcraft Pack can also be used as a daily bag.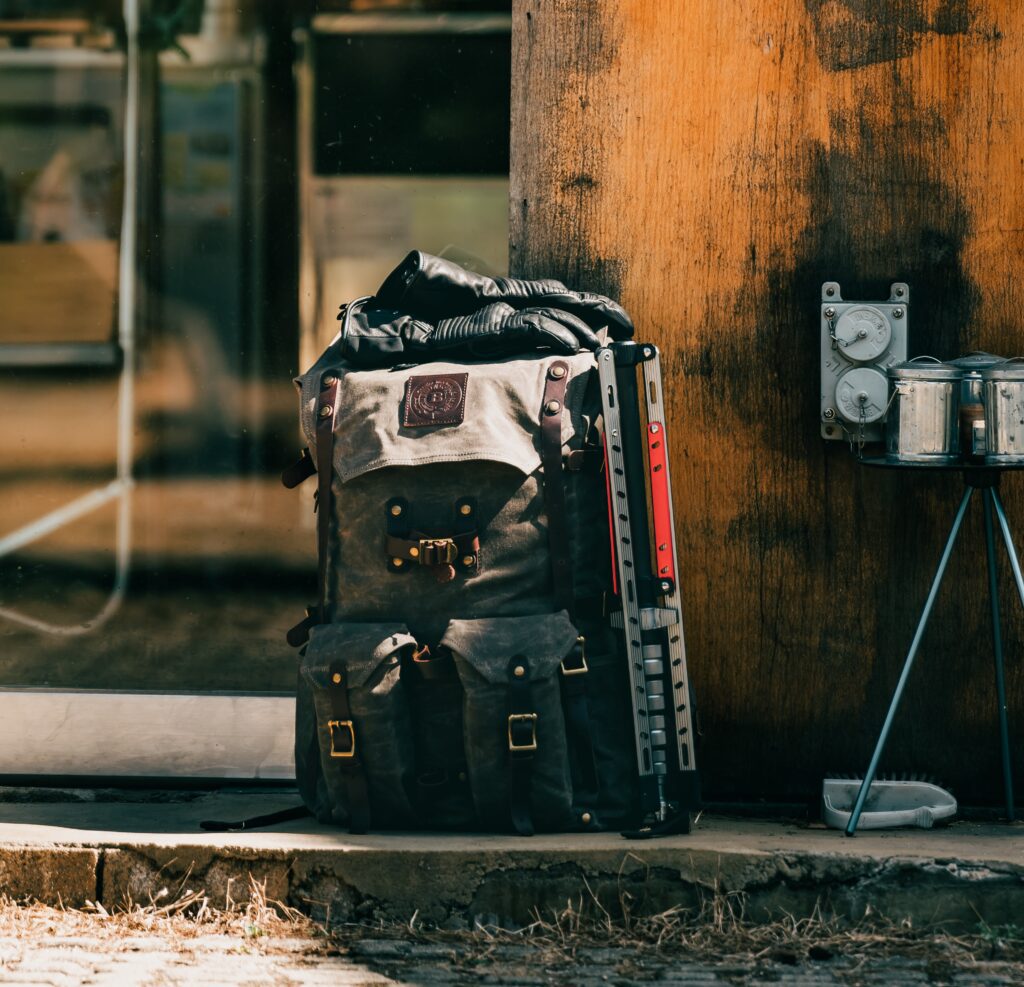 That's one of its biggest selling points, and one of the reasons we're featuring it today.
Plus, the bag itself is just so damn luxurious and satisfying, it's the kind of bag you want to own and use for a long, long time. It's the kind of bag that takes on a more vintage look with age and use.
for more information, you can visit official website : www.builford.com