Waxed canvas almost always brings a lovely vintage flavor, but you almost never find small backpacks in the material. 
Generally speaking, the domain of waxed canvas is the wild outdoors. Large rucksacks, heavy duty gear – the world of hiking and camping.
But for those who need a smaller size and love the waxed canvas look, finally, here is a brand for you!
Builford Waxed Canvas Small Backpacks for School and Beyond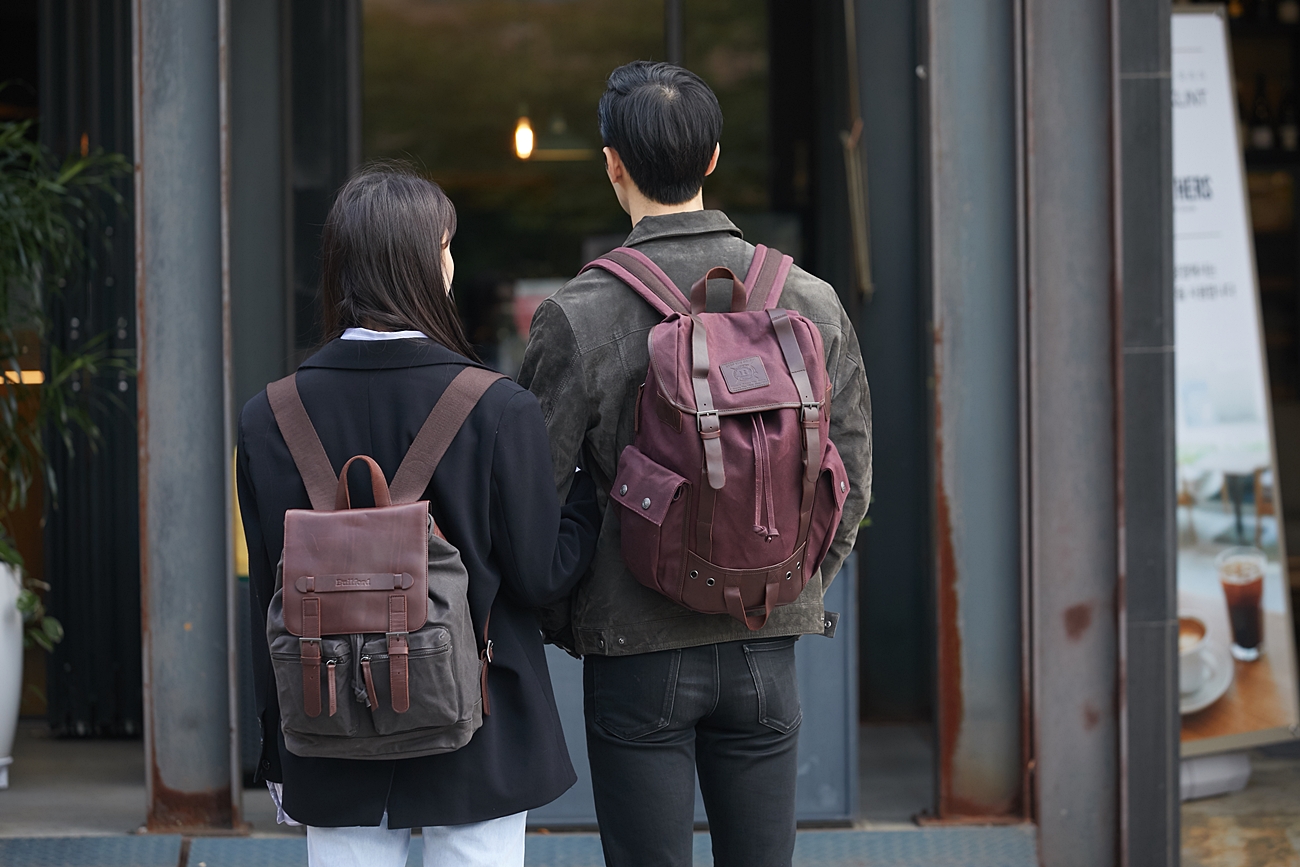 Builford has been making waxed canvas backpacks for a long time. They do indeed have large rucksacks in the collection, but they also have a number of smaller bags as well. And not just messenger bags and totes – they offer proper small backpacks! 
The Builford Ranger Backpack is one great option. This backpack has the same rugged aesthetic as any other waxed canvas rucksack, without the large size. You don't need to make something cute just because it's smaller, right?!
But also just because it's small, it doesn't mean that it's mini, or less functional. The Ranger Backpack works great as a school backpack. It has a waterproof lining with a protected laptop pocket that can hold up to a standard fifteen inch laptop! 
The Ranger Backpack proves that small backpacks pack a big punch when they have a good designer. The most recent addition to the Builford collection reinforces that.
The Small Standard Pack goes for the softer, knapsack vintage look. It's a nice balance to the Ranger's more rough and wild appearance. But even though it looks more tame, the Small Standard Pack is just as serviceable as any other pack. It has plenty of interior volume, and can hold up to a thirteen inch laptop.
You wouldn't think it was so innovative to find small backpacks in waxed canvas. But Builford has been reimagining waxed canvas for a long time, and their expertise shows in both these packs! 
---