Everyday urban backpacks from the same geniuses that brought you Manhattan Portage. The designer of MP has his own brand, full of his heritage and original designs. Manhattan Portage is still producing most of the same Cordura designs. JPNY, however, is blasting forward in innovation and new designs. 
Something for Everyone: Best Everyday Urban Backpacks
JPNY offers everyday urban backpacks appropriate for students, professionals, free lancers, and beyond. John Peters, that same designer from Manhattan Portage, has been a mover and shaker in the backpack industry since the 1980s.
You'd expect a brand with such a history to have a lot of diversity in their collection. JPNY doesn't disappoint in that regard! It has many unique designs, with shapes and additions you really don't see in other brands.
That's really the best part about JPNY. While so many backpack brands are just running around copying each other, JPNY just does its own thing. That's why it maintains such a consistently "new" look.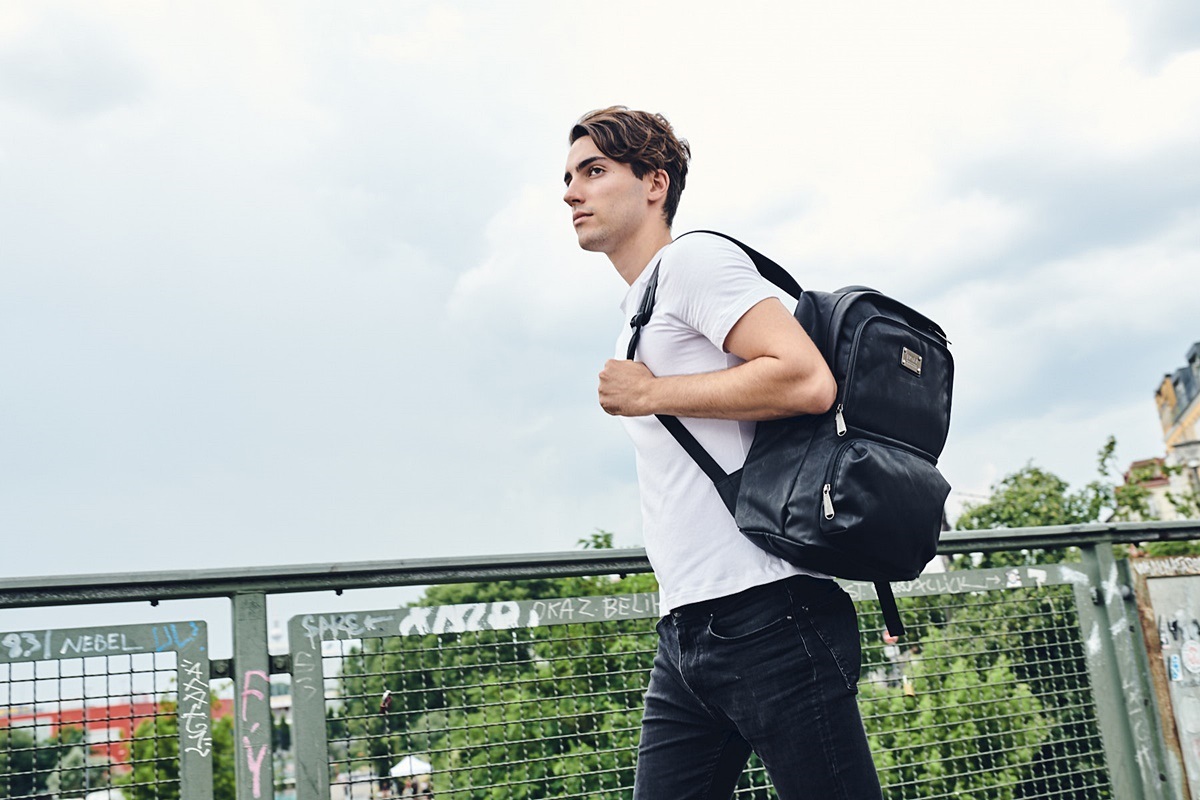 Choosing Your Backpack
With such a diverse collection, however, it can be tough to decide which pack is right for you.
Students have always loved the Flap Backpack and the Big Apple. If you want to switch it up, you could try the special edition of the Big Apple, available only for a limited time! Alternatively, the 7007 is a great large backpack like the Big Apple.
Professionals now have a lot of choice with the newest additions to the collection. These sleek new packs are super stylish and more formal than previous designs.
Travelers will adore the Tanker Backpack and the 7300. I've been known to wander all over the place with the Tanker pack for sure, not just traveling but in a busy life as a freelance performing artist! 
If it ain't broke don't fix it – but why not improve? JPNY stays at the head of the pack in backpack innovation by constantly trying to progress and rework. The results show in their large collection of top everyday urban backpacks! 
---