This drawstring purse is the newest addition to the Drilley's collection, and we're loving it! 
We've seen drawstring bags before, but not in an eco canvas version. Indeed, often this kind of bag is all leather.
Since starting with the "standard" eco tote (just with a high fashion sense), Drilley's has been off proving that sustainable options are just as versatile as animal ones. If they keep going, we expect Drilley's to show eco canvas as limitless as leather – and of course, much better for the future of us and our planet!
Classy and Cute: Drilley's New Drawstring Purse
Drilley's hasn't reinvented the wheel with this cute and elegant pouch bag. It's just the way you want it, with a rope tie and a shoulder strap. It also has mini carrying handles if you want to carry it as a clutch!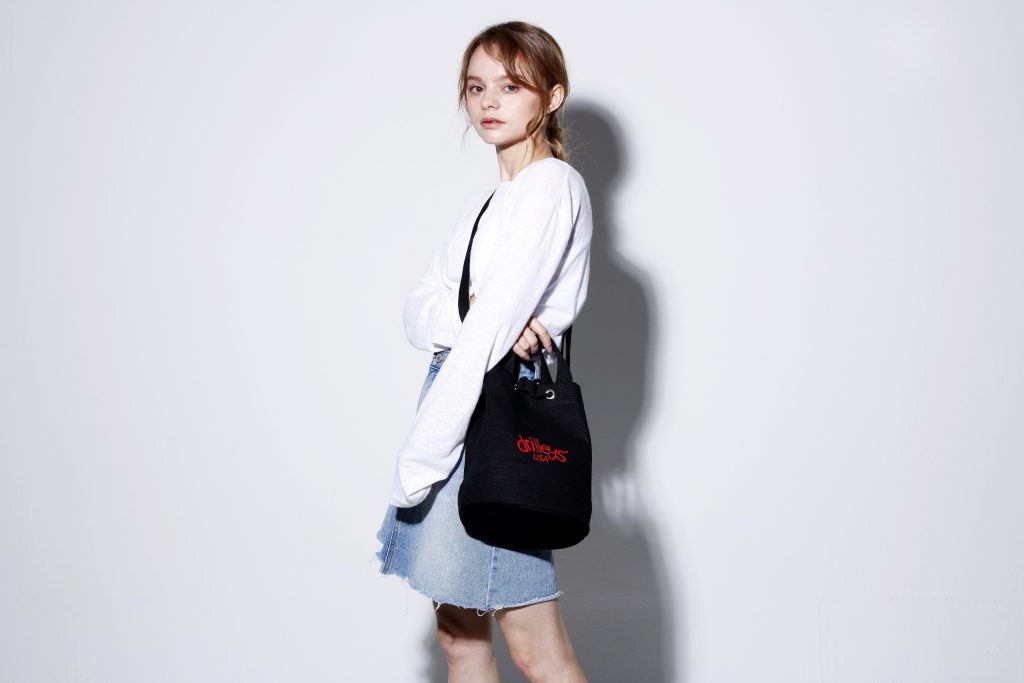 For now the bag comes in Drilley's new black canvas, with options for the brand logo in red or white. It's both classy and casual at the same time, and you can really take this bag anywhere, in any situation. 
Inside the bag you'll find a little pocket for cards or other small items you need to reach quickly. It has a lot of interior space as well, so you'll have lots of options!
Of course, the canvas is Drilley's signature tough, extra strength canvas. It's industrial grade, which gives the bag its sustainable, long-lasting quality. Not only does it last a long time, it maintains its shape and appearance. You can't even say that for leather!
The world of eco canvas is evolving, and Drilley's is absolutely at the forefront. While many brands got bored after the tote and went off to other materials, Drilley's stayed with canvas and has been releasing ever more fabulous options since. The latest of which is this adorable drawstring purse!
Keep your eyes on www.drilleys.com to order yours as soon as it's released this January!
---