Put together, the terms waxed canvas haversack themselves sound vintage. Actually, that's because they are.
"Haversack" precedes waxed canvas by a few hundred years. It was a common term especially for soldiers to denote the sturdy bags they carried. At that point, of course, the modern backpack didn't exist. There were knapsacks, but the haversack had only one strap.
Waxed canvas came around much later. Before, it was most common in the sailing industry. However, it rose to prominence primarily in the 1930s. That was when the famous Original Martexin Waxed Cotton came out.
The natural toughness of the waxed canvas made the perfect complement to the sturdy haversack. 
How Builford Made a Fashionable Waxed Canvas Haversack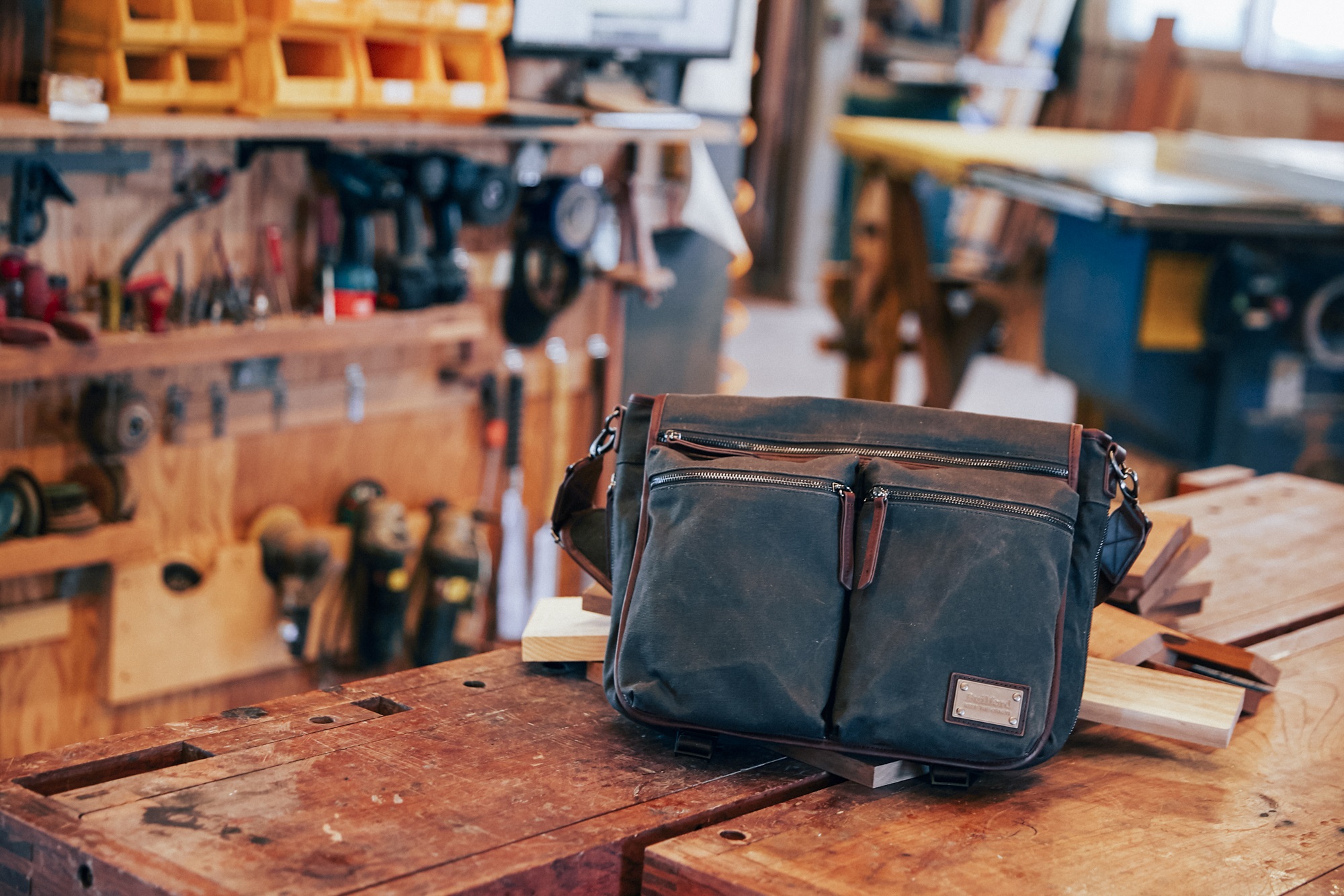 The defining feature of both waxed canvas and the haversack was their utility. Now imagine, someone looking at these things and thinking, this would be a great fashion item!
Believe it or not, someone did. The Builford waxed canvas haversack was born. 
This waxed canvas haversack isn't traditionally fashionable in the glamorous, glittering way. However, it is undeniably charming with a very vintage flair. That is a very Builford specialty!
This haversack follows in the footsteps of that original sturdy bag. It has a middle zipper that can expand or contract its entire width, and two large front pouches. It's all one hundred percent Martexin Original, the most well-known and trusted of waxed canvas brands. 
There's no doubt that this waxed canvas haversack takes its place in both its histories. But there's equally no doubt that it belongs in the modern world. It retains the rock-steady utility of its past, with a vintage beauty somehow only possible with modern innovation.
Figure me that!
The Builford waxed canvas haversack is available for purchase now on the brand website at www.builford.com. Check it out and other beautiful Builford creations!
---