This eco-friendly women's backpack is truly fashionable. It's cute without being cutesy and elegant without being pretentious. And yes, it is absolutely eco friendly.
As a matter of fact, Vogatha has always been at the forefront of eco friendly fashion. Its original line of eco totes were outstanding and beautiful. Honestly, if you haven't seen them, take a look!
(Naturally, those same totes are available in copy all over. Though, they say imitation is flattery? We hope so!)
For the past couple years, Vogatha has been looking towards leather-free, leather style handbags. That's where the Hera Backpack comes from. It's a leather-free, eco-friendly women's backpack that's ready to rock and roll – just like you.
Hard at Work or Play: Vogatha's Eco-Friendly Women's Backpack is Ready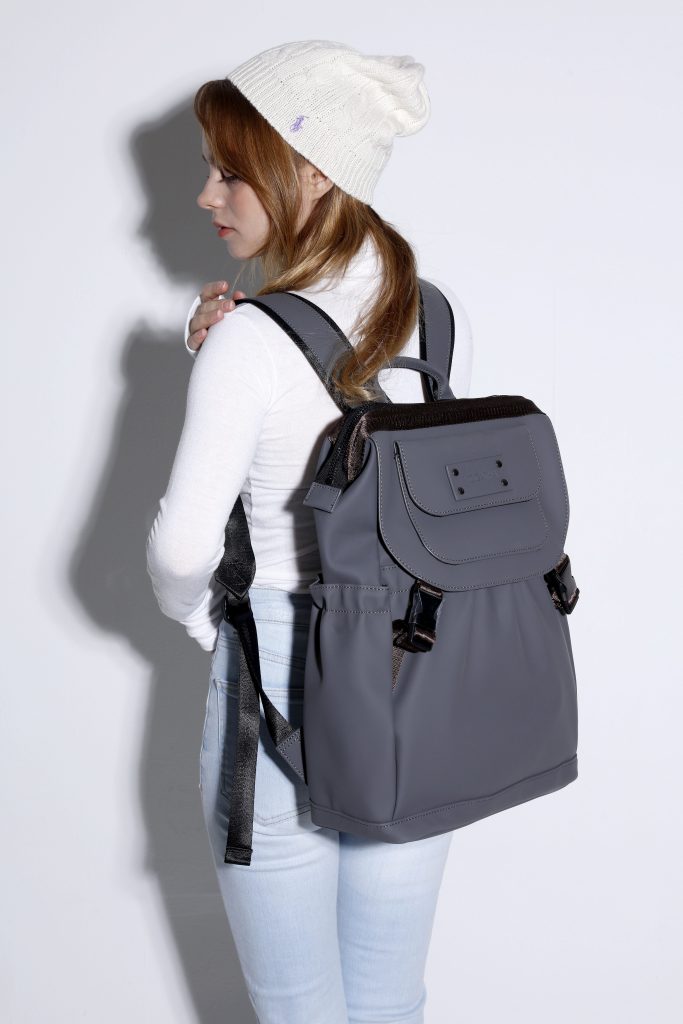 Water resistant material that's easy to wipe down. A large, lined interior with a laptop pouch. Large front and side pockets. A clutch type closure for added character, and extra interior space. And these are just some of the features that the Hera Backpack comes with!
Is there anything the Hera Backpack doesn't have? Well, I'm sure if one really wanted to find something wrong…
But in the end what we really love about this eco-friendly women's backpack is that it's just properly stylish. We often find that eco-friendly bags are so busy showing off how eco they are, that they don't really get to the fashion.
If you didn't know the Hera Backpack was "eco," you wouldn't guess. And that's exactly the way Vogatha likes it. They're not interested in creating eco fashion necessarily, but showing us how fashion and eco are not two separate categories that need to be put together. 
If you ask us, that's the best way to go. This way fashion naturally evolves into eco, and that's definitely where we want to live!
Get your own eco-friendly fashion bags at www.vogatha.com today. 
---