Take a good thing, and make it better.
That's how you make great things. At least, that's the theory behind Vogatha and Drilleys new collaboration eco tote bags. We took a basic Vogatha tote, and mixed it with the fresh and free Drilley's style, and wham —
A great tote.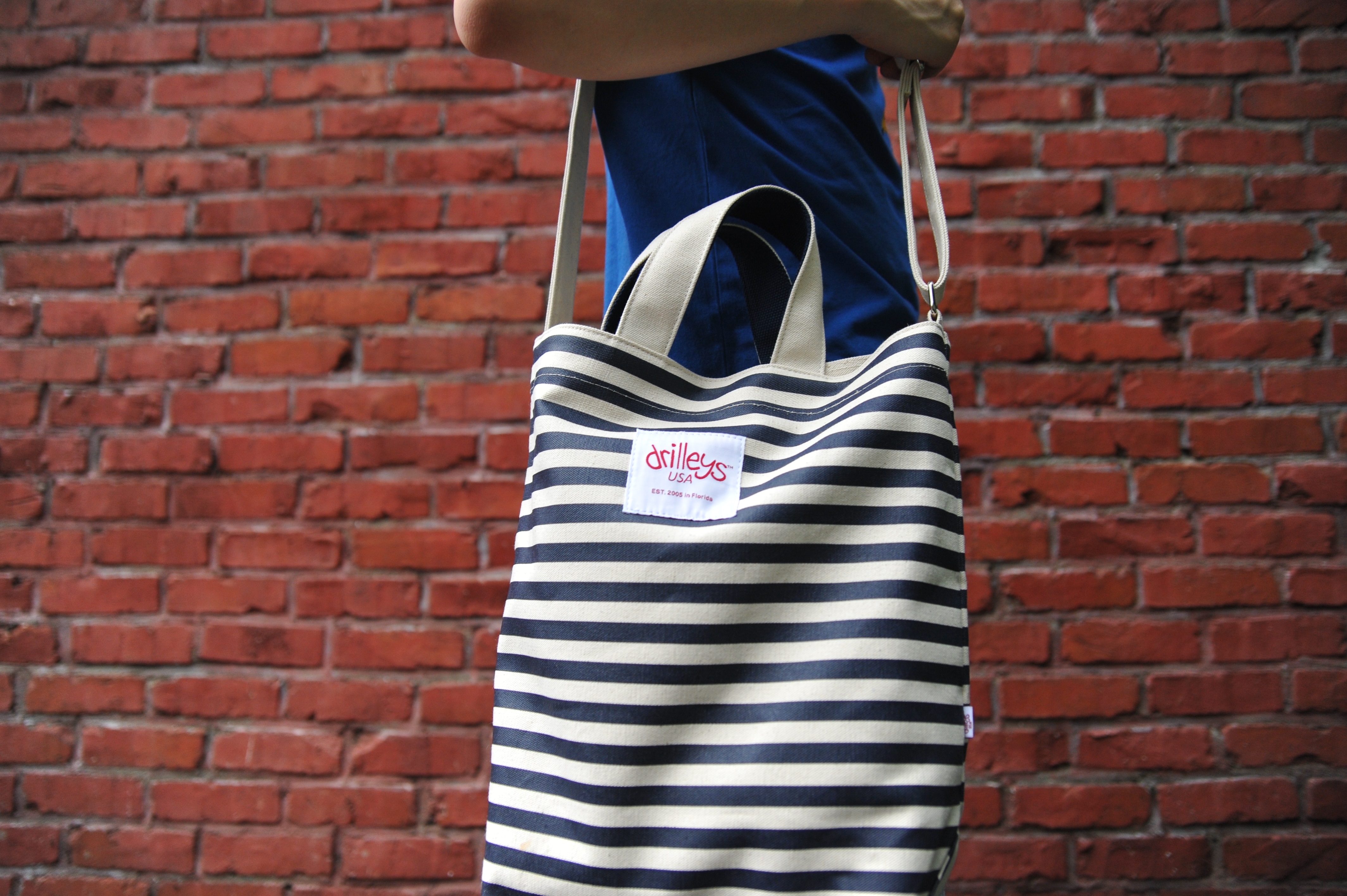 Vogatha is already beloved for its eco tote bags. These extra strong bags, made from leftover industrial canvas, are high fashion, high functionality. We didn't change any of that basic foundation with the new collaboration series. We just spruced it up, with a particular focus on bringing the breezy fun style that Drilley's does so well.
Who Says Eco Tote Bags Can't Be Fun?
Sometimes it seems that people consider "eco-friendly" as something that's good to do for the sake of it, but not necessarily cool. Like broccoli. But at Vogatha, we think that's ridiculous, and we know that Drilley's has been making natural, eco friendly materials look cool for years.
That's why Drilley's makes the perfect partner for this new bag series. Totes are all the rage these days, but we wanted a bag that was strong, sustainable, eco, and above all, just fun to carry around.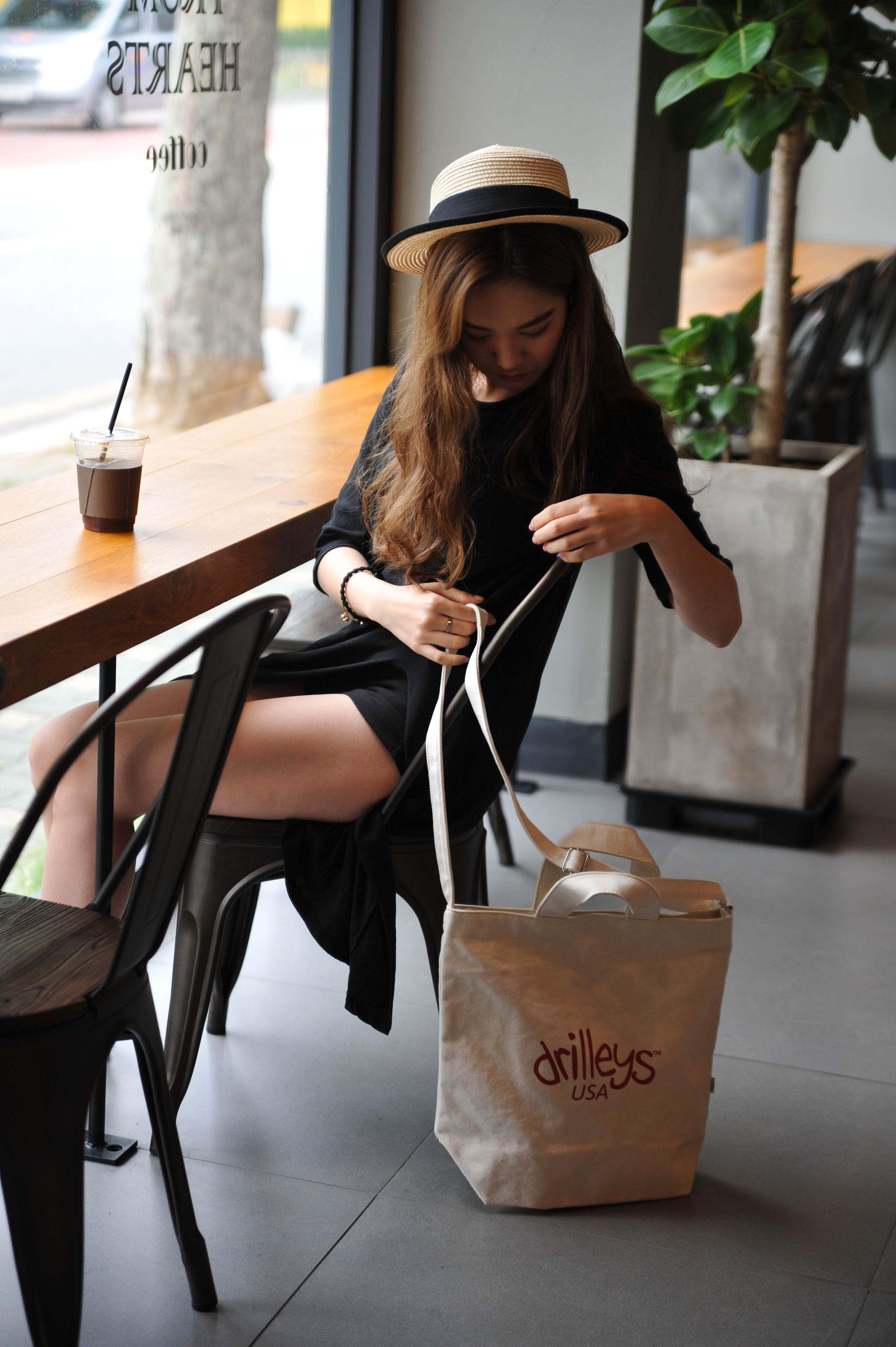 From the plain white tote pictured just above, to the wilder stripes version, all these eco tote bags are ready for your next adventure. With sturdy carrying handles and a removable shoulder strap, they also have a small inner pocket to hold your electronics. Honestly, digging around it a tote whenever I want something is one of the reasons it took me a while to be converted. 
But there's no such issue with this tote, and it's great as a handbag, shopping bag, travel bag, beach bag, and more. To order yours, visit www.vogatha.com today!