Eco canvas bags are kings of summer, and August is already halfway through! You'll have to get on it to get all of your summering over before the season closes down.
But the great thing about Drilley's eco bags is that they're not just summertime butterflies. Between the type of canvas and new colors, you'll find that Drilley's bags will take all the autumning and wintering you can manage as well.
Catch the Summer Before It's Gone! Eco Canvas Bags for Shopping and Beaches and More
Nothing says summer like a light cream canvas eco tote bag. It's just so bright and airy, especially Drilley's bags with their cheerful, loopy Drilley's logo. The logo pops out in color against the cream, and catches the sun.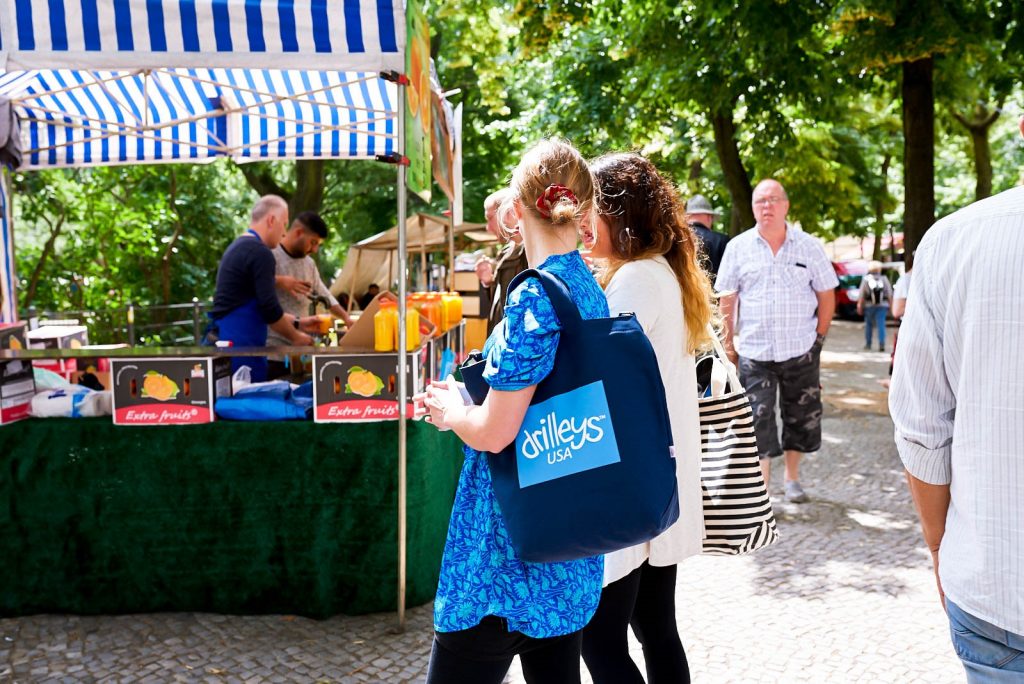 The strong, sturdy canvas is perfect for the beach or the pool. It's water resistant and sand brushes easily off the textured canvas. You'll also find Drilley's industrial strength canvas is stronger than most eco bags. That means you can take your picnic in the same bag!
It's also a great shopping bag for the last of summer farmer's markets and street markets!
A long picnic by the lake, a stroll down a favorite shopping street – take advantage of it now! The summer is always much longer than we want, and over too fast.
When the weather turns, though, you'll find Drilley's still has options. Their collection now features eco canvas bags in darker colors, like khaki, grey, and black. These more somber colors fit the darker seasons, combating mud and rain and grey skies.
But of course, you can always keep that bright cream canvas to fight against the winter blues! Drilley's bags are strong enough and durable enough for all seasons, unlike most eco bags.
Get out and enjoy the sun – and don't forget to order your new Drilley's eco bag for the upcoming fall at www.drilleys.com!
---